The Bold and the Beautiful Spoilers: Finn's Jailhouse Visit Curious – Sheila's Story Twists
The Bold and the Beautiful spoilers document that John Finn Finnegan (Tanner Novlan) was surprised when he received a request that only he could reply to. He later learned that the patient who required his specific presence was his birth mother.
Finn maintains his love-hate relationship with Sheila Carter (Kimberlin Brown). Despite what he claims about going to the jailhouse because he is her doctor, some element within him remains concerned about his biological mom.
Bold And The Beautiful Spoilers – Time For Li Finnegan To Return
According to B&B spoilers, Naomi Matsuda (Li Finnegan) is an interesting character. She was introduced as Finn's adoptive mother during the period when Finn and Steffy Forrester Finnegan (Jacqueline MacInnes Wood) married.
Finn's admission to Steffy about being adopted allowed her and the fans to know the type of life he led. Novlan's character was shy when telling Steffy that part of his backstory, reinforcing that he led a generally smooth life.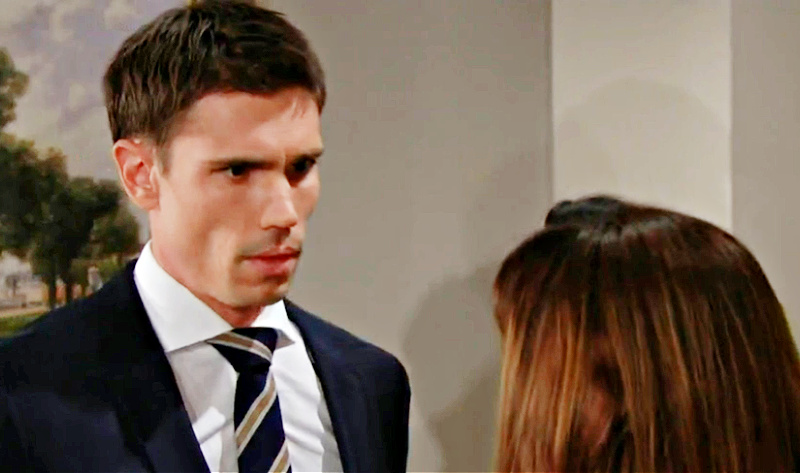 But as Finn and Li came to learn, Jack Finnegan (Ted King) held a dark secret. He was involved with Sheila during the early years of his marriage to Li and had Finn with Brown's character.
Li's heroic defense of her son makes her return to this part of the storyline natural. Plus, TPTB could revisit the romantic potential between her and Bill Spencer (Don Diamont).
Bold And The Beautiful Spoilers – John Finn Finnegan Claims He Wants No Contact
Similar to his father, Finn claims he wants no contact with Sheila. But both men have continued to meet with her.
Sheila's tie to Finn through Jack is unbreakable. She is hopeful that her profession of maternal love with breakthrough Finn's defense mechanisms.
However, Finn will never forget that Sheila left him and Steffy for dead in the alley behind the restaurant Deacon Sharpe (Sean Kanan) now owns. Sheila broke trust so thoroughly that Finn can not see himself ever putting his family's safety at risk by allowing her back in.
Bold And The Beautiful Spoilers – But What If Sheila Carter Gets Out?
Sheila in prison is an entirely different calculation than when she is free. Devoted viewers know that her return and a series of scenes with various characters, including Finn, means that her storyline is progressing.
Finn will never accept his birth mother beating a murder rap. Viewers will suspend disbelief if the circumstance of an assumed exoneration includes something different than past legal maneuvers or if there is a compelling twist after Sheila gets out and presumably returns to live in this version of Los Angeles, California on B&B.
This site is a leading source for everything linked to The Bold and the Beautiful. Check back regularly for B&B spoilers and news!