The Bold And The Beautiful Spoilers: Hope Cheats With Thomas, Will Douglas Get A New Sibling?
The Bold And The Beautiful spoilers suggest that Hope Spencer (Annika Noelle) and Thomas Forrester (Matthew Atkinson) will continue to grow closer. Will these to hit the sheets soon? Will Douglas Forrester (Henry Joseph Samiri) gain a sibling from his parents?
The Bold And The Beautiful Spoilers – Hope Spencer Has Been Trying Hard To Stay On Track
The Bold and The Beautiful spoilers reveal that Hope has been trying very hard to show Liam how much she loves him and that she wants to be with him. However, Liam is not making things easy with his constant accusations about Thomas.
Hope works with Thomas daily and Liam is upset because of this. Liam is pushing Hope to fire Thomas which would tank her clothing line.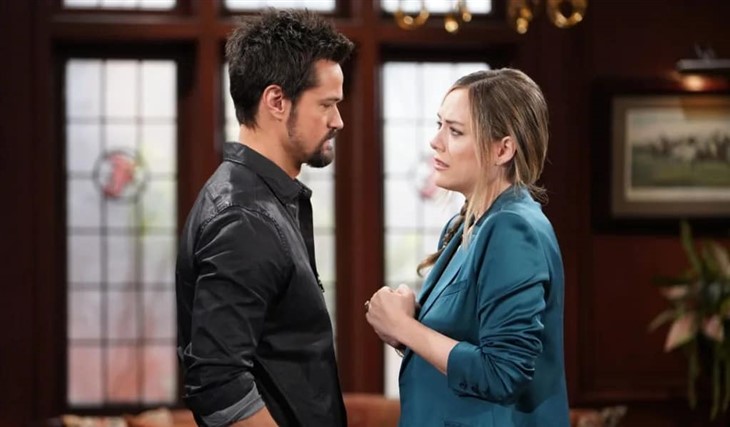 Of course, Steffy Forrester (Jacqueline MacInnes Wood) acts as though Hope have committed a capitol offense by holding Thomas' hand and looking into his eyes.
Liam has cheated with Steffy before and Hope has no issue with him being around her. Why is Hope associating with Thomas such a federal case? Are Liam and Steffy projecting here?
B&B Spoilers – Hope Spencer Is Feeling Overwhelmed
Hope is getting bombarded from three sides over Thomas and she's not sure where to turn. Liam is trying to force her to fire her best designer. Steffy is warning Hope to watch her step around Thomas.
Steffy is also going to Liam and getting him riled up. Brooke is badgering Hope for answers that she doesn't even know the answer to herself.
These three coming at Hope are pushing her closer to Thomas because he is the only person she feels she can talk to. After all, Liam wants his way, Brooke wants to direct Hope's feelings and Steffy cares about no one but her brother.
Steffy knew that telling Liam that Hope has feelings for Thomas would do. Does Steffy secretly want to get rid of Hope and her clothing line?
The Bold And The Beautiful Spoilers – Could Hope Spencer End Up Pregnant
Although Hope has made no mention of wanting another child with Liam, she may end up pregnant and wonder who the father is if she gives into her feelings for Thomas.
After all, could anyone blame her for getting carried away after all the stress she has been under? If Hope sleeps with Thomas in Rome, which seems very likely, she may end up pregnant.
Hope could realize that she is carrying Thomas' child and wonder what it would be like for the four of them to be a family. After all the grief Liam has given her lately, it might be nice to have someone who trusts and believes in her. Will Hope be forced to make some drastic changes?
Be sure to catch up on everything happening with B&B right now. Come back here often for The Bold And The Beautiful spoilers, news, and updates.