The Bold And The Beautiful Spoilers: Hope Gives Thomas A New Baby, Liam's Hint Reveals Story
The Bold And The Beautiful spoilers indicate that Liam Spencer's (Scott Clifton) and Hope Logan's (Annika Noelle) argument on November 17 could give a clue to Hope's next storyline. Has Liam just predicted Hope and Thomas Forrester's (Matthew Atkinson) future? Are the writers sitting up to give Hope and Thomas a baby together?
The Bold And The Beautiful Spoilers – Hope Logan And Liam Spencer Share A Child
The Bold and The Beautiful spoilers reveal that Hope and Thomas have one child together since she adopted his son, Douglas Forrester (Henry Joseph Samiri).
However, Hope and Thomas never added to their family because Hope learned that Thomas was manipulating her and was completely obsessed with her.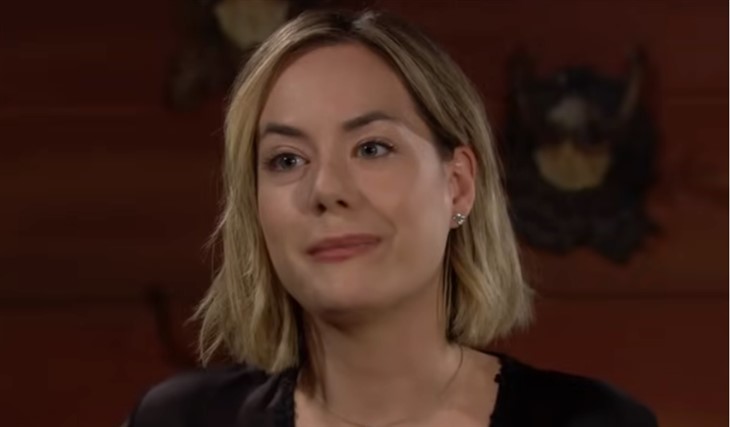 Hope hasn't set anything in stone with her and Thomas just yet. However, Liam assumes that Hope may be willing to have a child with Thomas and even has to nerve to ask if she is using birth control.
Liam just cannot believe that Hope would risk having a child with Thomas under any circumstances. Hope simply wants to see where things go with Thomas. However, Hope may want another child.
B&B Spoilers – Accidents Happen All The Time
Hope may be a bit rebellious right now but look what she has been dealing with for years. Hope knows that Liam is always ready to go after Steffy every chance he gets.
However, whether she was on birth control stopped being his business the minute he insisted on a divorce. As long as she isn't sleeping with him, he doesn't need to know.
Unfortunately, accidents happen all of the time on soaps so Hope could very easily end up pregnant if the writers want to go that route. Hope has just recently admitted that she loves Thomas.
Of course, it took Liam's little rampage to get her to admit that. Now that Hope and Thomas are on the same page, perhaps they will decide they want a child together anyway.
The Bold And The Beautiful Spoilers – Is Liam Spencer Predicting The Future?
From the sound of things, it seems very possible that the story will play out this way. However, if Thomas has changed as much as it seems, Hope and Thomas could decide to want to expand their family and have a lasting relationship.
After all, stranger things have happened. Look at Deacon Sharpe (Sean Kanan) and Sheila Carter (Kimberlin Brown).
Liam will be furious no doubt if Hope and Thomas decide to expand their family. Liam may even try to go after their daughter, Beth Spencer (Jordyn Lynn Ariza).
However, Liam needs to realize that Hope has a right to move on just like he has a right to continue to hold out for Steffy Forrester (Jacqueline McInnes Wood). Will Thomas and Hope add to their family soon, stay tuned to find out.
Be sure to catch up on everything happening with B&B right now. Come back here often for The Bold And The Beautiful spoilers, news, and updates.