B&B Recap: Zende Accuses Ridge, Bill Confronts Sheila, Poppy And Bill Connection
The Bold And The Beautiful recap for Monday, November 20, 2023, indicate that Zende Forrester (Delon de Metz) wants to know why he is being benched in favor of RJ Forrester (Joshua Hoffman).
The Bold And The Beautiful Recap Highlights
Luna Nozawa (Lisa Yamada) and RJ discuss their dinner at Steffy Forrester's (Jacqueline MacInnes Wood) and John "Finn" Finnegan (Tanner Novlan). Bill Spencer (Don Diamont) warns Sheila Carter (Kimberlin Brown) to stay away from all of them.
The Bold And The Beautiful Recap – Sheila Carter Accuses Bill Spencer Of Missing Her
Sheila wants to know if Bill doesn't have other things to do. Bill doesn't want his granddaughter mixed up in Sheila's plan.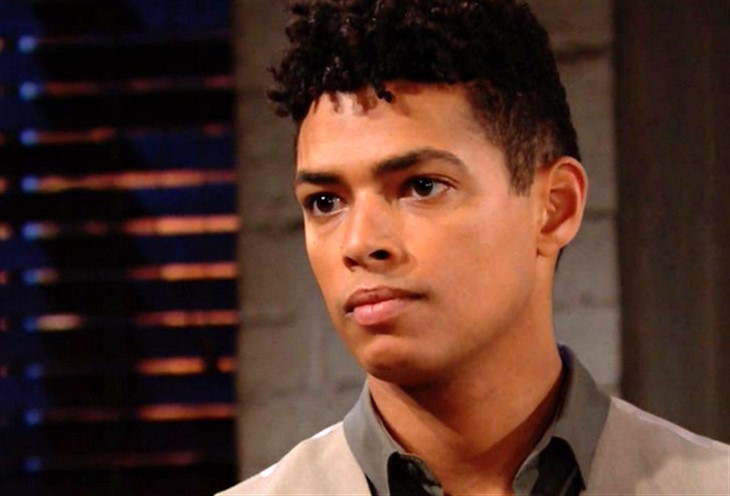 Sheila reminds Bill that she saved his granddaughter's life. Bill accuses Sheila of paying off the judge. Bill will be happy when Sheila is in jail.
Sheila tells Bill she is working and minding her own business. Bill doesn't know how Deacon can care about her. Sheila accuses Bill of coming to see her. Bill wants Sheila gone. Sheila and Bill banter back and forth before she leaves to get back to work.
The Bold And The Beautiful Recap – Zende Forrester Doesn't Believe Eric Forrester Chose RJ Forrester
The Bold And The Beautiful spoilers Zende thinks he is being overlooked. Zende isn't happy that he didn't get to work with Eric Forrester (John McCook).
Zende accuses Ridge of pushing everyone else away for his kids. Zende cannot believe that Eric didn't turn to him.
RJ overhears and defends his father. Ridge tells Zende that Eric is pushing his line and everyone is going to support that. Zende is furious that RJ is the one by Eric's side.
ALSO READ: B&B Spoilers: Pregnant Hope Logan Drops Thanksgiving Bomb?
Zende wonders why experience matters. Zende refers to RJ as the golden one. Ridge says his kids are not getting preferential treatment.
Zende is mad because he thinks he is being overlooked. RJ is very upset by Zende's rantings. RJ thinks Zende needs to know.
Ridge feels bad for telling Steffy and Thomas Forrester (Matthew Atkinson). RJ isn't ready for this, he cannot do this. Ridge hugs RJ.
ALSO READ: The Bold And The Beautiful Star Katherine Kelly Lang Explains Why Brooke And Ridge Are Endgame
B&B Recap – Bill Spencer Approaches Poppy Nozawa
RJ invites Luna to lunch but she is meeting her mom. Luna kisses RJ and leaves. Luna joins Poppy Nozawa (Romy Park). Luna loves her job, but Poppy wonders if it is the work or RJ. Luna tells Poppy about her dinner with Finn and Steffy.
Luna is enjoying getting to know the Forresters. Luna loves how close the family is. Luna knows it is different but Luna sees the difference in how they were raised. Bill approaches Poppy and asks if he knows her.
Be sure to catch up on everything happening with B&B right now. Come back here often for The Bold And The Beautiful spoilers, news, and updates.