The Bold And The Beautiful Spoilers & Recap Wednesday, June 7: Thomas Foreshadows, Brooke Pushes
The Bold and the Beautiful spoilers reveal that we have the recap for Wednesday, June 7. Fans watched as Brooke Logan (Katherine Kelly Lang) pushed Ridge Forrester (Thorsten Kaye) to believe in their destiny again. Meanwhile, Thomas Forrester (Matthew Atkinson) foreshadowed problems with Liam Spencer (Scott Clifton). Keep reading to find out what happens in today's episode of the CBS soap opera.
The Bold And The Beautiful Spoilers – Brooke Logan's Passionate Plea
On Wednesday, June 7, the episode began with Ridge getting off of a business call regarding the Rome trip. Once Ridge hung up, he apologized to Brooke. However, Brooke understood that Ridge was putting everything together to ensure Hope's fashion line continues to succeed.
Then, Brooke talked about her busted friendship with Taylor Hayes (Krista Allen). Brooke continued trying to remind Ridge of their "destiny."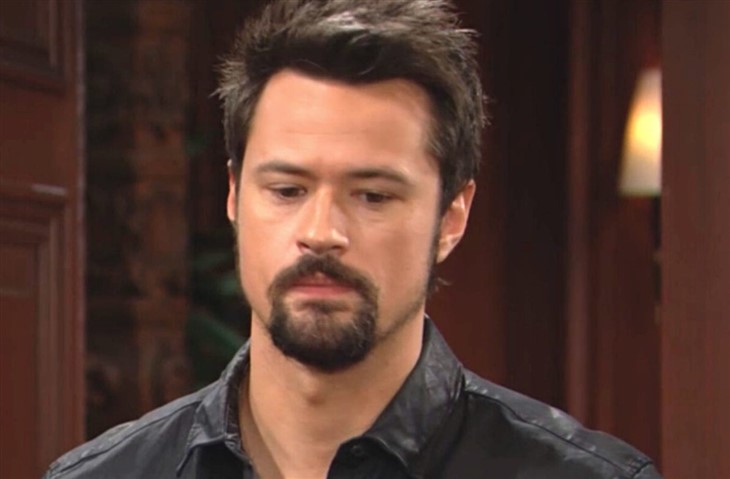 B&B Spoilers – Ridge Forrester's Doubt
Even though Brooke and Ridge love each other, sometimes that isn't enough to make a relationship work. True, there is a lot of history there, but that doesn't mean it's the only option. At the same time, the heart wants what it wants. For Brooke, that is Ridge.
However, Ridge is starting to see how his actions have affected so many people. It's not just about Brooke and Taylor, but Steffy Forrester Finnegan (Jacqueline MacInnes Wood), John "Finn" Finnegan (Tanner Novlan), Hope, Liam, Thomas and so many others
Ridge will question his destiny with Brooke. However, fans already know they eventually reunite in Rome.
The Bold And The Beautiful Spoilers – Hope Logan Spencer's Assurance
The Bold and the Beautiful spoilers for Wednesday, June 7 reveal that Hope and Thomas had another conversation. This conversation was about Liam. Thomas worried about Liam and Hope's marriage.
Now, there is no love lost between Thomas and Liam. However, Thomas cares about Hope and Douglas Forrester (Henry Joseph Samiri). With Thomas trying really hard to change his ways, Liam suspecting something won't make it easier. Plus, Thomas doesn't want Douglas impacted because of a false rumor.
However, Hope says that Liam isn't a concern. Hope is wrong about that, though.
B&B Spoilers – Wednesday, June 7
It seems that Thomas was foreshadowing huge problems with Liam. That is likely going to happen no matter how much damage control "Thrope" try to do. By the end of the episode, Liam decided he needed to rely on his intuition.
Plus, Taylor opened up to Steffy about how Brooke's allegations hurt her. Fans have already taken sides though, so what does that mean for Taylor's future? Even if Taylor moves on romantically, will Ridge really be a part of her past?
Share your thoughts about today's episode in the comment section below. Remember to keep watching the soap to find out what happens next.
Be sure to catch up on everything happening with B&B right now. Come back often for The Bold and the Beautiful spoilers, news, and updates.