The Bold and the Beautiful Spoilers Thursday, January 10: Rattled Reese Gets Advice – Brooke and Taylor Call Truce for Their Daughters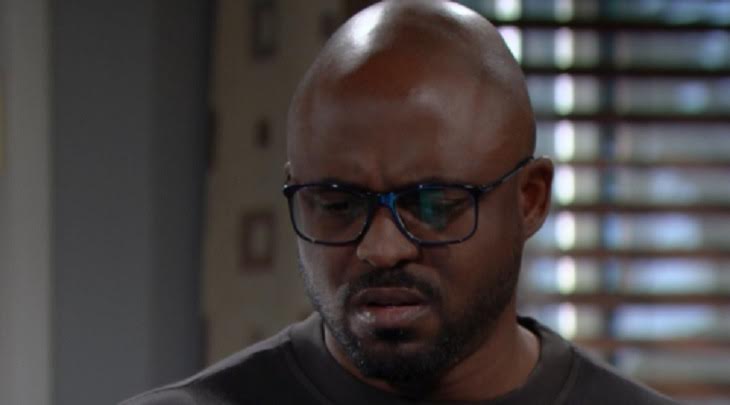 "The Bold and the Beautiful" spoilers for Thursday, January 10, tease that Brooke Forrester (Katherine Kelly Lang) and Dr. Taylor Hayes (Hunter Tylo) will continue to come together. They already shared a nice moment at Beth's memorial gathering, but they'll have an even more significant one soon enough. Taylor and Brooke will realize their longstanding feud isn't going to help their daughters.
These rivals will put their hatred on hold while they work to support Hope Spencer (Annika Noelle). As for Steffy Forrester (Jacqueline MacInnes Wood), she'll always be connected to Liam Spencer (Scott Clifton) through their little girl. They've remained close as Kelly Spencer's (Zoe Pennington) parents, so this will take a toll on Steffy, too. She'll feel powerless while Liam and Spencer keep drowning in grief.
That means Taylor and Brooke will want to be there for Steffy as well. The loss of Beth has really hit hard, so plenty of characters will need love and comfort. Of course, the man behind Beth's "death" will battle more guilt. It appears Dr. Reese Buckingham (Wayne Brady) stole "Lope's" baby and replaced it was a deceased one. Reese's mind will certainly be troubled as he meets up with Taylor on Thursday.
Reese receives another threatening text with a specific image of Zoe attached. WATCH FULL EPISODE: https://t.co/5dfioFzozf #BoldandBeautiful pic.twitter.com/5jfnC9a6Xe

— Bold & The Beautiful (@BandB_CBS) January 9, 2019
Zoe Buckingham (Kiara Barnes) is still in danger as well, so Reese will feel like his world's crumbling. He never imagined his gambling debt would spiral into such a huge mess. "The Bold and the Beautiful" spoilers say Taylor will pick up a disturbing vibe from Reese. She'll sense that he's deeply concerned about something, so she'll push him to open up.
Will Reese admit there's a threat to his daughter? Will he allude to any money woes that Taylor might pitch in on? Regardless, Reese will at least offer some vague explanation and grow closer to Taylor as she gives advice. He's reeling her in faster than he anticipated, but there may also be some genuine feelings on his end.
B&B fans can expect this duo to keep bonding, which can only lead to trouble thanks to the baby situation. Steffy's looking to adopt a sister for Kelly, so it's easy to guess where this is going! "The Bold and the Beautiful" spoilers say some great twists and turns are looming, so stay tuned.
Are you excited about this hot plot and the chaos it'll cause? We'll give you updates as other B&B news and rumors emerge. Stick with the CBS soap and don't forget to check CTS often for the latest "Bold and the Beautiful" spoilers, rumors, updates and news.
Want up-to-the-minute soaps news, spoilers, and gossip on your social feeds? Just hit 'Like' on our Facebook page and 'Follow' on our Twitter account.