The Bold and the Beautiful Spoilers Thursday, July 20: Finn's Unexpected Emotions, Liam Confesses
The Bold and the Beautiful spoilers for Thursday, July 20 reveal that Liam Spencer (Scott Clifton) finally confesses the truth.
Meanwhile, John "Finn" Finnegan (Tanner Novlan) is surprised by his feelings regarding Sheila Carter's (Kimberlin Brown) imprisonment. Keep reading to find out what is coming up in the CBS soap opera.
Hope Logan's Accusation
B&B spoilers for Thursday, July 20 reveal that Hope will continue her new romance with Thomas Forrester (Matthew Atkinson). During a recent episode, Hope admitted she betrayed Liam by kissing Thomas.
However, Hope accused Liam of having lingering feelings for Steffy Forrester Finnegan (Jacqueline MacInnes Wood). In fact, Hope brought up all the times Liam slept with Steffy yet she forgave him. Hope also guessed that after seeing the kiss, Liam went straight to Steffy.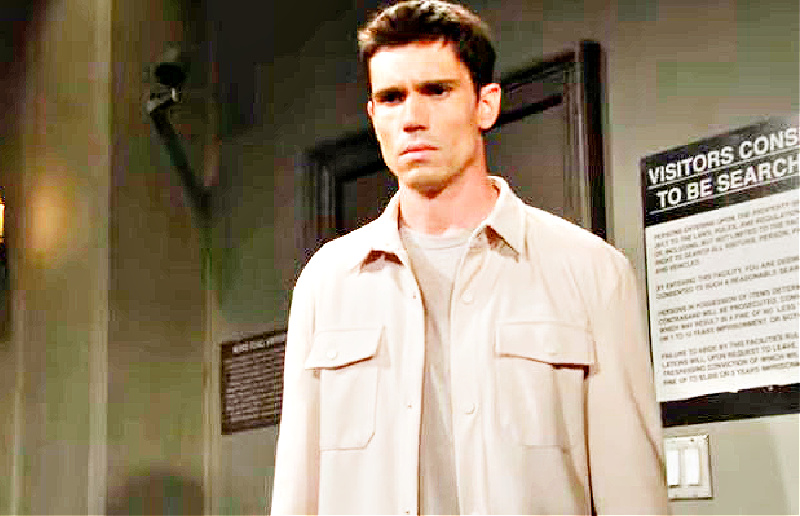 B&B Spoilers: Liam Spencer Confesses
Liam refused to acknowledge Hope's accusation about "Steam." However, that will change on Thursday, July 20. It is teased that Liam will admit the truth. Now, Liam might not say anything to Hope.
Liam could open up to Wyatt Spencer (Darin Brooks) again. Liam might even be as bold as to admit it to Brooke Logan (Katherine Kelly Lang) or even Steffy.
Sheila Carter's Trial
The Bold and the Beautiful spoilers for Thursday, July 20 reveal that Sheila is getting ready to face a judge. The trial will air throughout the week. However, don't expect it to go without some chaos or bombshells. In fact, betrayal during the trial is teased. It is also stated that the trial will lead to an unexpected outcome.
The Bold and the Beautiful Spoilers: Thursday, July 20
On Thursday, July 20, fans can expect Finn to be dealing with some unexpected emotions. Finn will be surprised by his mixed feelings regarding Sheila's imprisonment. So, what exactly does this mean for Finn and Steffy's marriage?
Thursday's episode might also feature Brooke debating what to do about Hope and Thomas' relationship. Brooke tried to force Hope to get dressed and return to Liam. However, Hope informed Brooke that Liam asked for a divorce.
Then, Hope blasted Brooke's history with Ridge Forrester (Thorsten Kaye) and Taylor Hayes (Krista Allen). The mother and daughter used to be so close. So, can this relationship be repaired, or will "Thope" cause more damage than anyone expects?
Which storyline are you looking forward to seeing the most on Thursday, July 20? What are your predictions for Thomas, Hope, Liam, Wyatt and Sheila? What does the future hold for Finn, Steffy, Brooke, Ridge, Taylor and the other characters?
Share your thoughts in the comment section below. Remember to keep watching the soap on CBS or Paramount+ to find out what happens next.
Be sure to catch up on everything happening with B&B right now. Come back often for The Bold and the Beautiful spoilers, news, and updates.