The Bold And The Beautiful Spoilers Thursday, June 8: Liam's Intuition, Thomas' Rattling Discovery
The Bold and the Beautiful spoilers for Thursday, June 8 reveal that when it comes to Hope Logan Spencer (Annika Noelle) and Thomas Forrester (Matthew Atkinson), Liam Spencer (Scott Clifton) relies on his intuition. Meanwhile, Thomas finds out who is starting the rumors about his relationship with Hope. Keep reading to find out what is coming up in the next episode of the CBS soap opera.
The Bold And The Beautiful Spoilers – Liam Spencer's Intuition
B&B spoilers for Thursday, June 8 reveal that Liam will still be frustrated by the whole "Thrope" situation. It was one thing when Hope agreed to work with Thomas again. Then, Hope and Thomas nearly got stuck while on a business trip together. Now, Thomas and Hope will be going to Rome for the upcoming fashion preview.
In the meantime, Liam has heard some concerning things from Steffy Forrester Finnegan (Jacqueline MacInnes Wood). Liam thought that Thomas was the problem, so to hear it's Hope just doesn't make much sense to him.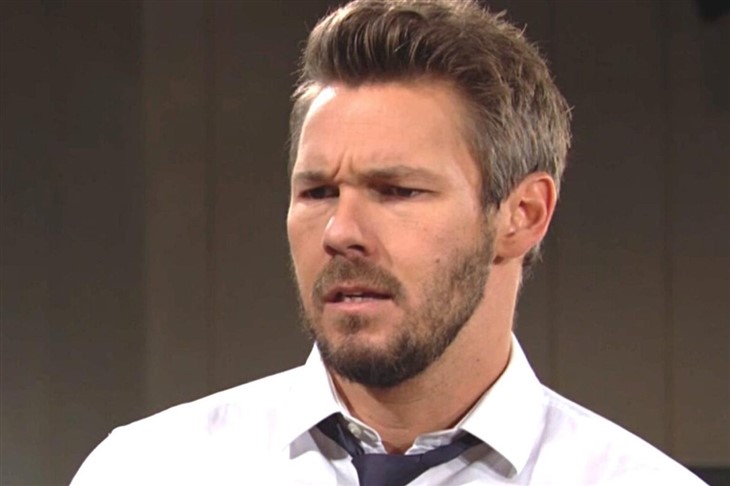 However, Steffy is right about Hope crushing on Thomas. Hope hasn't actually done anything wrong, though. Thoughts are one thing, intention and actually committing those acts are something else entirely.
B&B Spoilers – Thomas Forrester's Discovery
Thomas doesn't want Hope to go through any more conflict than necessary. Thomas is doing his best to remain professional and start his new chapter. Plus, Thomas will worry that the rumors could ruin Hope's marriage.
It is teased that on Thursday, June 8, Thomas will find out who has been spreading the rumors. So, expect Thomas to have a confrontation and demand answers.
The Bold And The Beautiful Spoilers – Hope Logan Spencer's Unclear Future
The Bold and the Beautiful spoilers for Thursday, June 8 reveal that Hope's future seems uncertain. Both Hope and Liam are at a crossroads and Thomas is right in the middle. So, what will Liam decide to do? What does Hope's romantic future look like?
B&B Spoilers – Thursday, June 8
It is stated that Liam will have to rely on his intuition. So, will his intuition tell him Hope is faithful, or that "Thrope" could actually be a thing? That remains to be seen, so stay tuned.
Which storyline are you looking forward to seeing the most on Thursday, June 8? What are your predictions for Thomas, Steffy, Hope, Thomas and Liam? What does the future hold for Taylor Hayes (Krista Allen), Brooke Logan (Katherine Kelly Lang), Ridge Forrester (Thorsten Kaye), Katie Logan (Heather Tom) and the rest of the characters? Share your thoughts in the comment section below. Remember to keep watching the soap on CBS or Paramount+ to find out what happens next.
Be sure to catch up on everything happening with B&B right now. Come back often for The Bold and the Beautiful spoilers, news, and updates.