The Bold and the Beautiful Spoilers Wednesday, December 12: Steffy Battles Anxiety Over Growing Taylor Conflict – Reese's Supportive Kiss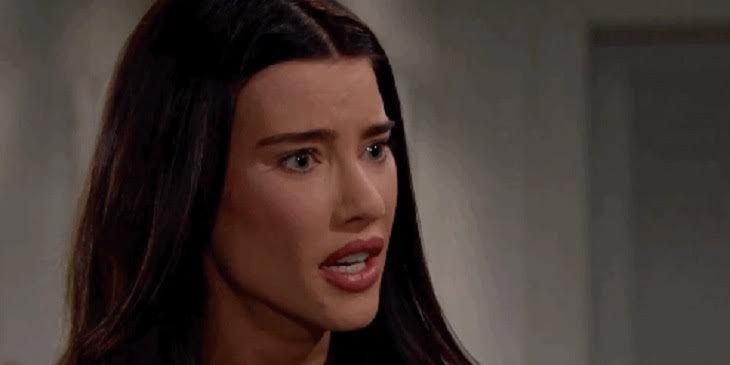 "The Bold and the Beautiful" spoilers for Wednesday, December 12, tease that Steffy (Jacqueline MacInnes Wood) will start to get nervous. She'll feel like everybody's turning against Taylor (Hunter Tylo) and she won't like it one bit. Steffy wants to protect her mom and help those with concerns see the light. She'll fear that Taylor could be turned in for attempted murder if something doesn't give.
Ridge (Thorsten Kaye) agrees with Steffy, but there aren't many characters on Taylor's side right now. B&B fans can expect Steffy to fret and ponder a solution on Wednesday. She'll just wish there was a way to ease everyone's mind and stop all the drama. Taylor's mental state is still fragile and Steffy may believe that's because most people think the worst of her.
"The Bold and the Beautiful" spoilers say Steffy will keep working on Liam (Scott Clifton) and try to make some progress. She needs his help if she wants Brooke (Katherine Kelly Lang) and Hope (Annika Noelle) to remain under control. Steffy will do whatever it takes to be there for Taylor, but she'll definitely be worried about the road ahead.
On the bright side, Taylor has found someone else to put in her corner. Reese (Wayne Brady) is already firmly on "Team Taylor" and he'll make that perfectly clear in Wednesday's episode. After Taylor rants about Brooke's harsh treatment, Reese will assure Taylor that he's behind her 100 percent. He'll even seal his support with a kiss, so Taylor could become quite smitten.
Liam and Steffy fight over whether or not Taylor is fit to be alone with baby Kelly. WATCH FULL EPISODE: https://t.co/MxpX5mFCEz #BoldandBeautiful pic.twitter.com/HDaPIHDQwR

— Bold & The Beautiful (@BandB_CBS) December 11, 2018
Reese is certainly interested in Taylor, but for how long? Zoe (Kiara Barnes) knows Reese isn't a long-term relationship kind of guy. She's concerned about her dad messing things up with Taylor and angering Steffy in the process.
Zoe doesn't want to make trouble with the boss, but there's much more at stake than that. Since Taylor obviously isn't stable, it's not a good idea to leave her heartbroken right now. That just might be enough to make this disturbed character snap!
"The Bold and the Beautiful" spoilers say some exciting scenes are coming up. We'll give you updates as other B&B news and rumors emerge. Stick with the CBS soap and don't forget to check CTS often for the latest "Bold and the Beautiful" spoilers, rumors, updates and news.
Want up-to-the-minute soaps news, spoilers, and gossip on your social feeds? Just hit 'Like' on our Facebook page and 'Follow' on our Twitter account.