Coronation Street Spoilers: Peter Barlow Buys A New Business?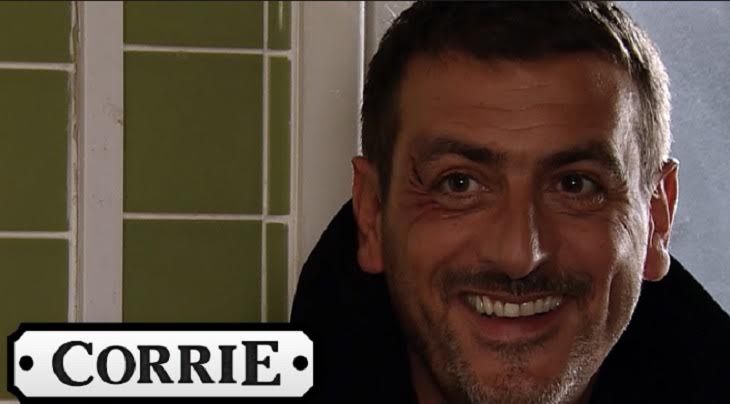 Is Peter Barlow trying to make a statement here? That's what fans can't help but wonder as new Coronation Street spoilers indicate that Peter is buying a surprise new business after his heated argument with Carla Connor.
Things between Peter and Carla are about to get a whole lot worse as they will go to war after she invited Tyler's mother Vicky to take on a packing job. Tyler, unfortunately, has been tormenting Peter's son Simon for months at school. When Peter confronts Vicky over the bullying that is going on, she blames Simon for putting her son behind bars.
To make matters worse, Peter can't believe it when Carla gives Vicky a job at the factory. He urges Carla to fire her, but she won't listen. But when both Beth and Kirk call in sick, Carla is too short staffed to let Vicky go. Peter, meanwhile, gets even more angry after Carla dismisses his concerns and tells him to simply get over it.
Weatherfield county have won the league, get in! 🏆Well done Liam! #Corrie #Maria #David #Dev #Shona #Mary #Tim pic.twitter.com/YKcxZMBcWe

— Coronation Street (@itvcorrie) September 12, 2018
As Peter determined to get rid of Vicky, Simon tries to persuade him that it will only make things between him and Tyler. Also, Peter can't stand the fact that Carla would pull rank and make the kind of decisions that he simply would never approve of. And now spoilers indicate that he might quit Underworld for a new surprise venture.
Coronation Street airs weeknights on the ITV network and is available on Britbox in the United States. Check your local listings for times. In the meantime, let us know what you think by leaving us a line with your thoughts in our comments section below.
And as always, don't forget to check back with Soap Opera Spy for all the latest news, updates and spoilers on Coronation Street and all of your favorite daytime television shows right here!
And visit Celebrating The Soaps dedicated Coronation Street page for all the latest news, interviews and spoilers