Cher, 77, Describes Romance With Boyfriend, 37: Just One Problem
Cher, 77, recently resumed her romance with her boyfriend Alexander Edwards, 37. And the singer revealed just one challenge in her relationship with the model.
Find out what Cher described as the sole problem in her romance with Alexander. And keep reading to learn how she feels about dating a man four decades younger.
Cher – Dishes On Romance With Younger Man
"If I Could Turn Back Time" singer Cher, 77, loves her romance with boyfriend Alexander Edwards. But the songstress did confess that one problem exists in their relationship.
However, overall, Cher can't stop gushing about dating her 37-year-old model boyfriend despite the 40-year age gap.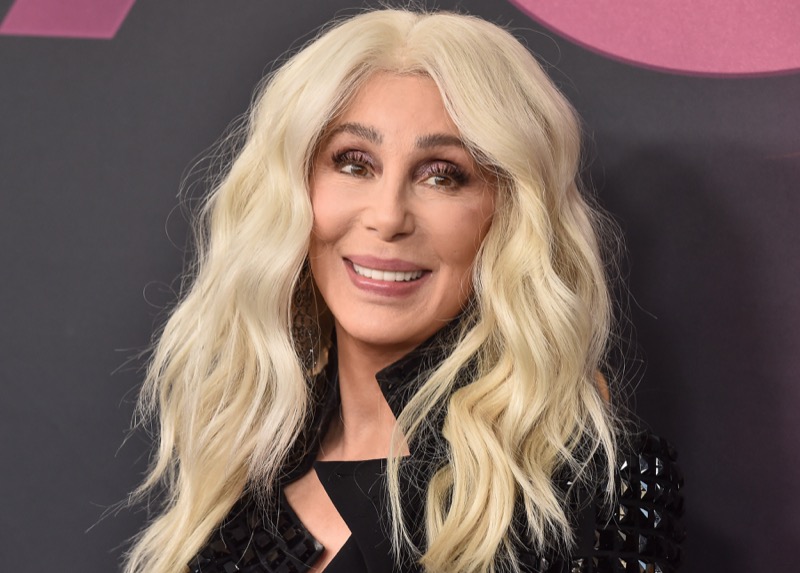 "I hate to talk about how happy I am," said the singer. "But no, we have a great time together," added Cher via Page Six. "We can talk music. We can talk about everything. He's got a great sense of humor, he's got the cutest son in the world, ever … We just get each other."
But then the 77-year-old singer confessed the one drawback to dating a much younger man. And she explained, "Sometimes I'm talking to him and he has no idea who I'm talking about. The other day, I said, 'Do you know who, I don't know, Clark Gable, [is]?' But most of my references… He'll look at me and go, 'I wasn't born yet'," Cher admitted.
Cher – Gushes Over 'Beautiful' Boyfriend
But the singer can't resist complimenting Alexander. And she called him a "beautiful man. Alexander's got diamond teeth, tattoos, white hair, and he's way younger," added Cher.
But she understands why so many people seem interested in her romance with her boyfriend. Beyond the unexpected age gap, Cher believes that people enjoy feeling "interested in somebody else's love life."
The singer and the model first met at a Paris Fashion Week event in the fall of 2022. And Cher revealed that a mutual friend gave Alexander her phone number. But she called that situation "really shocking, because people just don't give out my number."
And before dating her boyfriend, Cheer admitted to avoiding going out with significantly younger man. "I had been telling all my friends, 'We're too old to go out with really younger men, and I will never fall in love on text.' So I did what I said not to do!" she joked.
But Cher also seeks to stay present. And she pointed out, "If you have happiness, you can't think about how long it's going to last. You have to think about 'How does it feel?' and live in the moment."
Meanwhile, the on-again, off-again couple have begun collaborating on her first holiday album, titled Christmas. They split in May before renewing their romance in September. And an insider shared that Cher "just wants to be happy" at 77. The two headed back to Paris Fashion Week this year.
Tell us what you think. How do you react to Cher dating a man nearly four decades younger? And after you share your views, check back on our site for more celebrity news.
Editorial credit: DFree / Shutterstock.com