Here's What's Really Going On Between Brad Pitt And His New Girlfriend
Are things as serious as they appear to be? Well, it depends on who you ask. There's a new report that suggests things are certainly moving forward between Brad Pitt and his new girlfriend, Ines De Ramon. However, the jewelry designer is yet to meet any of Brad's kids, or his ex-wife, Angelina Jolie. Here's what you need to know.
Here's What's Really Going On Between Brad Pitt And His New Girlfriend
It seems like Brad and Ines are spending more time apart than they are together these days as Brad is currently filming his latest project in New York City while Ines is based in California.
But of course, that doesn't mean Brad isn't thinking about her every day. It seems as though the Hollywood actor is smitten with his new girlfriend and can't wait to see what the future holds for them.
One source close to the situation even said, "Brad adores Ines and things are going very well," while also adding, "The relationship is still fairly new so it will take some time before any introductions to the rest of the family."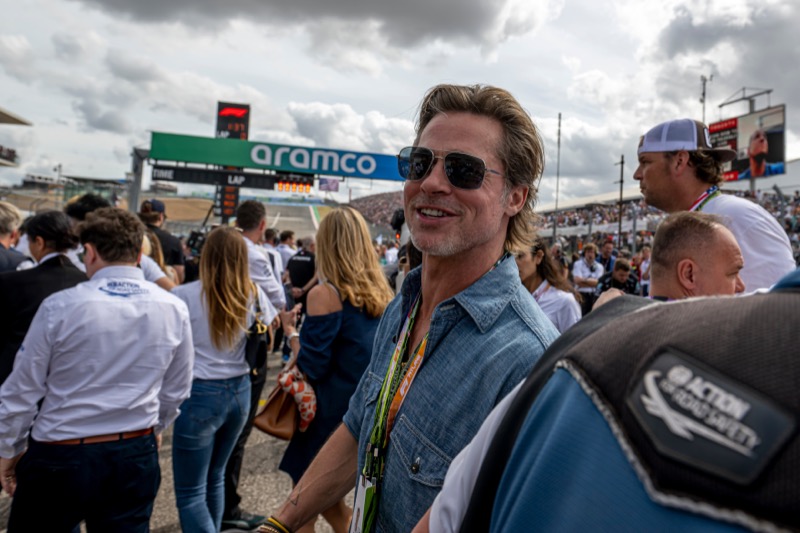 The insider added, "Things are getting more serious," as Ines is supposed to travel out to see Brad in New York any day now. "The distance has absolutely made the heart grow fonder."
What's Next For Brad Pitt And Ines de Ramon?
And while Ines is yet to meet any of Brad's kids, it seems like his circle of friends have already approved of his new girlfriend. The source continues, "Brad and Ines are having a really wonderful time with each other. Their relationship feels comfortable and playful," and added that she is already a "big hit with Brad's friends."
Now, whether or not their relationship will go the distance remains to be seen, but for now it looks like Brad and Ines are certainly taking it one day at a time. It will also be interesting to hear what Angelina Jolie has to say about all of this too, right? Watch this space.
Tell us celebrity gossip fans, how do you feel about this story? Contribute to the buzz by dropping us a line with your thoughts in our comments section below. Also, come back here for all the latest news about your favorite Hollywood and reality television stars right here.
Editorial credit: motorsports Photographer / Shutterstock.com