Sam Asghari Spotted Without His Wedding Ring – Divorce From Britney Spears Next?
It looks like there might be some serious trouble in paradise for Britney Spears and her husband, Sam Asghari. There's a new report that suggests both Britney and Sam have not been wearing the wedding rings in public lately, leading to a lot of speculation about the state of their marriage. Keep reading below for everything you need to know.
Sam Asghari – Spotted Without His Wedding Ring – Divorce From Britney Spears Next?
According to the latest edition of The National Enquirer, Sam has been feeling pretty upset lately. That's because he's trying to focus on his new television series, but Britney's antics have proven to be a huge distraction for him.
The actor is filming the Taylor Sheridan CIA drama series Lioness but he's having a hard time focusing on his work. That's because Britney Spears continues to display such erratic behavior on social media.
One source close to the situation even put it this way, "Sam is trying to focus on his new project. Instead, his phone's blowing up constantly and everyone on set is asking how he puts up with Britney and is she going to be okay. He's pleading with her to let him work, with no success.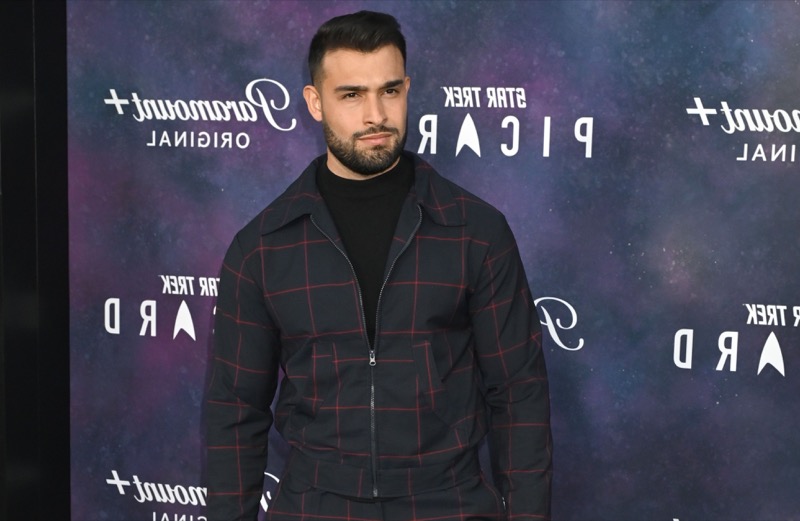 She's going stir crazy. She's been acting more and more strangely, clearly after attention. Some people think she's trying to provoke Sam into a jealous rage"
That said, insiders say that Sam is feeling sick and tired with Britney's antics, and especially on social media. It might also be one of the reasons why both Sam and Britney have both taken off their wedding rings. The tipster said, "This total lack of empathy or consideration for what he's dealing with is tough to take."
What's Next For Sam Asghari – And Britney Spears?
Yet, it seems like the distance between Sam and Britney right now might actually be good for their marriage. The source continued, "But at this point he's looking forward to a period apart, even if they go through the motions and tell people it's all fine. The reality is, until they figure things out, they are going to be the opposite of fine."
So far Britney herself has not made any comments about the matter.
Watch this space as we have a feeling that there is so much more royal drama to come. Tell us celebrity gossip fans, how do you feel about this story? Contribute to the buzz by dropping us a line with your thoughts in our comments section below. Also, come back here for all the latest news about your favorite Hollywood and reality television stars right here.
Editorial credit: Featureflash Photo Agency / Shutterstock.com