Dancing With The Stars Pros Reveal How Len Goodman Changed DWTS
Dancing With The Stars (DWTS) professional dancers Maksim Chmerkovskiy and his brother Val hope to help the world understand what DWTS head judge Len Goodman meant to the show and to them. And to do so, the brothers shared how they bonded with Goodman through the years. But Maksim and Val also revealed that the show won't be the same without their beloved Dancing with the Stars costar, who recently died from bone cancer.
Find out what the Dancing With The Stars pros revealed about Goodman. And learn how the Dancing With The Stars head judge impacted their own lives. Get all the details below.
Dancing With The Stars Spoilers – Len Goodman Felt 'Like Family' To Pro Dancers
Maksim Chmerkovskiy and his brother Val recently took time to pay tribute to Len Goodman, who co-starred with them on Dancing with the Stars as the head judge. And in the wake of Goodman's death from bone cancer at 78, the two professional dancers described how they bonded with the DWTS head judge. For instance, Val described Goodman's power on the competitive dance scene via People.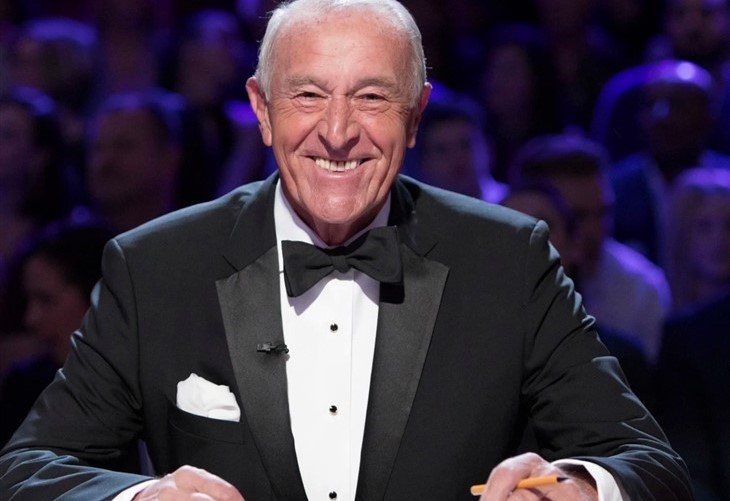 "Len Goodman had that type of authority in the dance world," praised the 37-year-old professional dancer. "And he earned that authority. Not just on camera," clarified Val. "But behind the scenes for 50 years of being in competitive ballroom dancing, so we know Len from those days."
And even though the brothers met Goodman on camera, they quickly felt as if he had become a member of the family. As a result, Val and Maksim have mourned their loss. "And then to have been introduced to Len on camera in front of millions of people, he felt like family," recalled Val. "He felt like a granddad to us, our dance granddad and yeah, we'll miss him. I think the show will be very different without him."
https://twitter.com/officialdwts/status/1653745384026689536
Dancing With The Stars Spoilers – Pros Praise Len Goodman
And Maskim, 43, looked at how Goodman influenced Dancing With The Stars. As the head judge of Dancing with the Stars from 2005 to 2022, Goodman made a difference with his presence, said Maskim. "Just looking back at whatever I look at that was significant for me, he was there in some way or form. I felt close to him as a person," he added.
But Maksim also "felt close to the idea of Len Goodman. I think Len was the anchor that held all three of them down through some periods of time," he said about the judging trio of Goodman, Carrie Ann Inaba and Bruno Tonioli. "But the character of Len Goodman is what made the show a big part of what made the show stick around, stay and he developed that character for other countries. They all try to find a Len Goodman and it's hard because they can't, really."
Tell us what you think. How do you feel about Len Goodman's influence on Dancing With The Stars? And after you share your views, check back on our site for more Dancing With The Stars news.