DWTS Season 32 Spoilers: Tyra Banks' New Project After Leaving EP Position
The Dancing with the Stars Season 32 spoilers reveal Tyra Banks' new project after leaving her Executive Producer role. She served as both host and EP for three seasons. Earlier this year, Tyra announced she was leaving her role as host. However, she maintained her EP role until recently. Keep on reading to learn more about this latest development.
The Dancing With The Stars Season 32 Spoilers – Tyra Banks Reveals New Role
According to the Dancing with the Stars Season 32 spoilers, Tyra Banks has a new project in the works. On Sunday, November 12, the former supermodel took to her Instagram Stories to share the news with her followers. She begged them for their help.
"I got a big project coming up and I need your help," Tyra Banks shared. "It's called SMiZE. I got an ice cream company. It's called SMiZE & Dream and we're going to be writing a graphic novel theme to the people who are on our logo."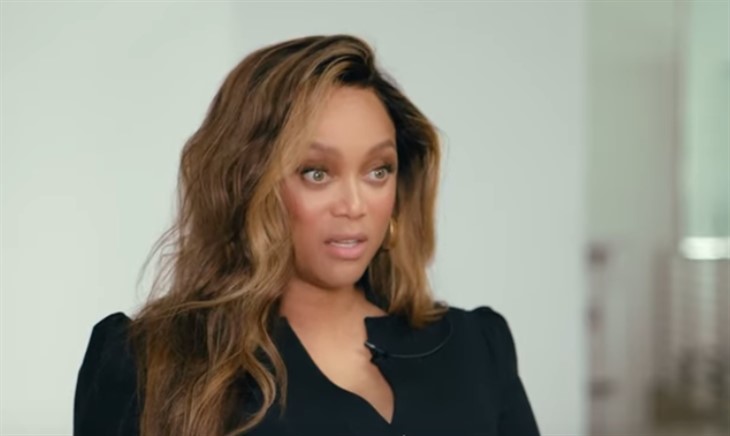 Tyra promoted her new venture. She wore a black wide headband and a black SMiZE & Dream T-Shirt. She styled her blonde hair in curls. Tyra finished off her late 90s look with oversized gold hoops.
"Lots of people think that's me on the logo. It's not me, but it's people inspired by my life," Tyra continued. "And we are creating a graphic novel and I want you to help me to design some of the looks, the fashion, and the beauty looks of the characters."
Every day for the next five days, Tyra will unveil a new character. Her followers can help her decide what the characters will look like.
The winning designs will be announced at the Los Angeles Comic Con, which runs from December 1 to 3 this year. She launched the SMiZE & Dream company two years ago.
DWTS – Tyra Banks Leaves Dancing Competition
Back in March, Tyra Banks announced that she was leaving Dancing with the Stars. This came as a relief to most of the fans who were ecstatic over the news.
Most of them agreed that Tyra was ill-fitted for the hosting position. However, her producer role was still up in the air at the time.
According to the Dancing with the Stars spoilers, Tyra quietly stepped down from that role. She left her role as EP back in October.
On Season 32 of DWTS, only Conrad Green is listed as an executive producer. She has numerous projects in the works, including her ice cream company.
What are your thoughts on Tyra Banks' new role? Are you glad that she left DWTS? Do you plan on trying her new ice cream? Sound off below in the comment section.
As always, check back for more DWTS Season 32 spoilers, news, and updates.