Louise Sorel Reprising Her Role as Vivian Alamain on Days of Our Lives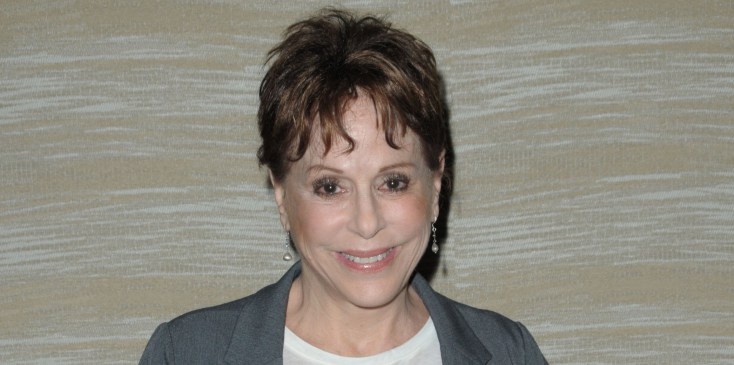 There's a good possibility that Louise Sorel might be returning to Days of Our Lives very soon. In fact, many reports indicate that the veteran daytime television actress will be reprising her role as villain Vivian Alamain, much to everyone's surprise.
Days of Our Lives fans last saw Vivian back in 2011, before she headed to India with Ivan. Of course, she's one character that no one can forget. Vivian often caused havoc and drama everywhere she went and even went as far as burying her enemies alive. Everyone remembers how she faked Carly Manning's death and buried six feet under. If that weren't enough, she was even accused of stealing embryos, too. Viv and Ivan plotted to implant Victor and Kate's embryo into her own body, which led Vivian to give birth to their son, Philip Kiriakis.
And now reports indicate that new head writer Ron Carlivati is looking to bring back some old fan favorites, including Louise. What's more, he also wants to keep one character in particular as a huge surprise. That's why a lot of viewers will be excited that a rep for Soap Opera Digest confirmed the return of  Vivian Alamain.
UH OH-is it supposed to be a SECRET #Vivian will SHOW #DOOL? I didn't know-a SECRET? Oh crap SHOUT IT-La GREAT ONE returns-BEST NEWS ever!

— robin strasser (@robinstrasser) August 2, 2017
Louise started playing Vivian Alamain since 1992. She's played the character throughout the years although the last time viewers saw her was in 2011 when she left for India to pursue her Bollywood dreams.
So far Louise herself has not made any comments about the speculation. And while a lot of media outlets are reporting that Louise is coming back, NBC is yet to confirm the news. Of course, fans will find out the truth soon enough. Ron said that he plans on brining new faces to Salem by next year.
In the meantime, let us know what you think by dropping us a line with your thoughts in our comments section below.
Also, don't forget to check back with Celebrating the Soaps for all the latest news and updates on Louise Sorel and Days of Our Lives Spoilers right here!