Days of Our Lives News: A. Martinez Is A Hero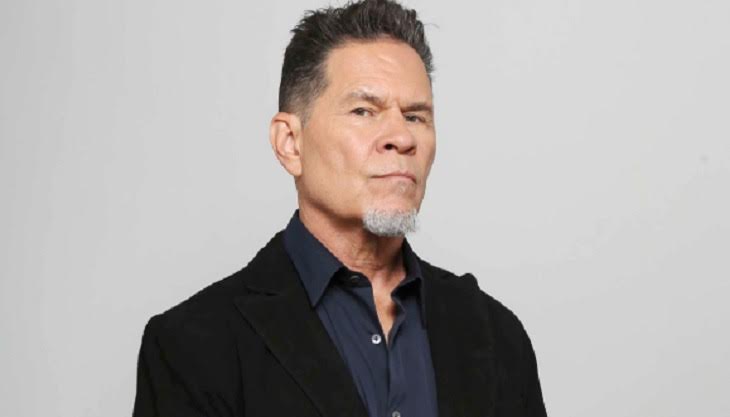 We always knew there was a reason why we loved daytime television veteran A. Martinez. The Days of Our Lives actor, who is best known for his role as Eduardo Hernandez and as Dr. Ramon Montgomery on The Bold and The Beautiful, has proven that he is a man with plenty of strength, courage and love. Here's why.
Martinez's longtime friend and former co-star Leigh McCloskey has taken to her social media account to detail the actor's heroic deed during the tragic California wildfires. Apparently, A. Martinez didn't hesitate when he found out that Leigh and his family needed help evacuating their home from the wildfires. He calls him both his dear friend and a personal hero in a very touching post that he shared on Instagram. He said that the soap actor showed up unexpectedly along with 35 extinguishers and got to work to help contain the fire near his home.
Leigh wrote, "To be honest, I don't know now what day it was. I was elated to see him and to have another fellow soldier. He rolled up his sleeves and asked how could he help. He stayed with us, slept here and kept vigil for those long, long hours of tension and no let down."
In the latest #DAYS, Will and Sonny reunite but get a shocking surprise!https://t.co/ZsCmioRrzb pic.twitter.com/OxpIh5ZT3a

— Days of our Lives (@nbcdays) November 27, 2018
Leigh, along with his wife Carla, also call him a guardian angel and that they will be forever grateful for what he did to help save his family's home. He continued, "A Martinez is not simply a great actor and an even greater friend, he is the most upright man I have known since my father passed. A Martinez is a father, a husband, a community leader and a person of profound moral compass and fortitude. It is an honor to celebrate this man as he is indeed for me and many others the role model of a heroic and yet deeply human man that is upright and responds where needed following the moral dictates of his heart and a greater Love not ever found alone, but only in familial responsibility and shared community."
Days of Our Lives airs weekdays on the NBC network. Check your local listings for times. In the meantime, let us know what you think by leaving us a line with your thoughts in our comments section below. And as always, don't forget to check back with Soap Opera Spy for all the latest news, updates and spoilers on Days of Our Lives and all of your favorite daytime television shows right here!
Read more Celebrating the Soaps news, spoilers, and gossip on our Days Of Our Lives homepage