Days Of Our Lives Spoilers: Eric Wants A Baby, Will Sloan Agree?
Days of Our Lives spoilers reveal that Eric Brady (Greg Vaughan) was extremely disappointed to learn that he was not the father of Nicole Walker's (Arianne Zucker) baby. Will Eric approach Sloan Petersen (Jessica Serfaty) about having a child with him?
Days Of Our Lives Spoilers – Sloan Petersen Doesn't Want To Lose Eric Brady
Days Of Our Lives spoilers reveal that Sloan could not risk losing Eric to Nicole and her child, so she fixed the DNA test. However, Sloan knows how much Eric wants to have a child of his own. Now that Eric and Sloan have shared their I love yous, will Eric want to take things a bit further? Could Eric propose having a child with Sloan?
Eric and Sloan have only been together a few months. However, Eric and Sloan continue to grow closer, or at least he believes they do. Sloan is still being underhanded and lying to Eric while claiming to love him. Why would Sloan even tell Eric about the baby when she knows she didn't use Eric's DNA in the test?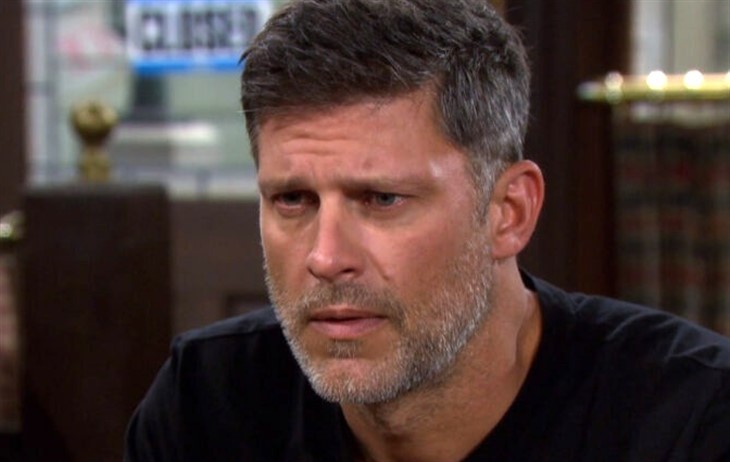 DOOL Spoilers – Does Sloan Petersen Even Want Children?
Sloan has never mentioned anything about wanting children. However, Sloan may feel guilty over denying Eric the possibility of having a child. Sloan was so afraid of losing Eric to Nicole that she didn't give him the opportunity to learn the truth. Sloan is certainly not secure in her relationship with Eric or she would not be deceiving him.
A child could tie Eric and Sloan together for life. Sloan could be devious enough to trick Eric into having a child with her if she truly wants to stay tied to him. However, Eric could suggest they have a child of their own since they are in a committed relationship. Would Sloan be open to having a child? Does Eric really want to have a child with Sloan?
Days Of Our Lives Spoilers – Eric Brady As Longed To Be A Father
Eric has longed to be a father for years. However, Eric wanted a child with Nicole more than anything. Nicole and Eric have been together off and on for 25 years. At one time, Eric believed he and Nicole would have a family. However, Nicole has never been able to carry a child to term because of uterine scarring years ago.
Now that Nicole is pregnant again with what still could be Eric's child, he may suggest a child with Sloan. Would Sloan agree to have a child with Eric? Does Sloan care enough about Eric to even consider having a child? Will Eric ever get to be a father or is he simply destined to be childless?
Be sure to catch up on everything happening with DOOL right now. Come back here often for Days Of Our Lives spoilers, news, and updates.