Days Of Our Lives Spoilers Wednesday, January 2: JJ Rips Into Eve – Rafe And Hope Clash – Abby Reunited With Jack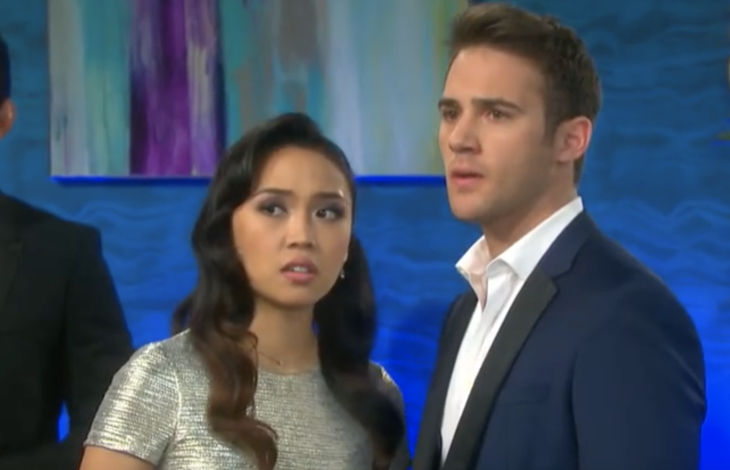 Days of Our Lives spoilers for Wednsday, January 2, 2018, reveals J.J. (Casey Moss) realizes what Eve (Kassie DePaiva) is up to and will rip into her for torturing his mother and lying to his father. J.J. knows how evil Eve can be and will call her on her actions.
J.J. Rips Into Eve
However, Eve will continue to try and paint Jennifer (Melissa Reeves) as the evil one in his scenario. Will J.J. get the chance to try to get through to his father as well?
Abby Is Reunited With Jack
When Jack (Matthew Ashford) met J.J., he asked about his daughter Abby (Kate Mansi). Jack is reunited with Abby, but that meeting probably won't jar his memory either. However, will Jack get to meet both of his grandchildren? Jack isn't likely to get his memory back any time soon but hopefully meeting his children and grandchildren will give him the desire to try and regain his memory and be reunited with his family after six long years. What will it take for Jack to get his memory back? Who will Jack end up with when he recovers his memory?
In the latest #DAYS, Rafe tries to broker peace between Stefan and Ted.https://t.co/ZsCmioRrzb pic.twitter.com/GCRThAW3L5

— Days of our Lives (@nbcdays) December 24, 2018
Rafe And Hope Clash Over Gabi's Actions
Rafe (Galen Gering) and Hope (Kristian Alfonso) will clash over Gabi's (Camila Banus) actions. Of course, if push comes to shove, Hope will want Gabi punished, and Rafe will want to protect his sister. Hope doesn't look at thing from the legal perspective in all situations, but since it's against her cousin, Hope will want Gabi punished. Will Rafe throw her shooting Stefano (Joe Mascolo) in the mix to get her to back Gabi? Can Rafe and Hope's marriage survive another falling out? How will Hope react when Abby comes to Gabi's defense?
Sonny Realizes Leo May Have An Achilles Heel
Leo (Greg Rikaart) has an Achilles heel but what is it? Rumor is that Leo is attracted to Xander (Paul Telfer) and Sonny (Freddie Smith) hopes to use that to get rid of Leo so he and Will can be together. What will Xander do when he realizes his cousin's husband has the hots for him. Can Sonny use Leo's attraction to Xander to get rid of him once and for all? Can Xander strike up a deal to get back into the good graces of the family? Perhaps Xander will want Sonny to get him the job as head of Titan that Chad (Billy Flynn) just vacated.
Read more Celebrating the Soaps news, spoilers, and gossip on our Days Of Our Lives homepage