Days Of Our Lives: Steve Burton Talks Salem Return
Days of Our Lives (DOOL) spoilers promise some major plot twists for Harris Michaels (Steve Burton) in the near future. Things have moved fast for this character, as his brainwashing has been deprogrammed, and he's also on the cusp of romantically reuniting with the love of his life, Hope Williams Brady (Kristian Alfonso).
Still, actor Steve Burton has quite the adventure returning DOOL and recently sat down with Soap Opera Digest (SOD) to talk about his journey back to the little town of Salem.
Days Of Our Lives – Steve Burton Never Thought He'd Return To Day This Way
Days spoilers suggest things will get hot and heavy between Harris and Hope, the week of April 3rd. However, now that Bo Brady (Peter Reckell) is back in the land of the living, how long will this couple last? Burton reveals to SOD that it was "cool" how it (his return) all went down, and it's been a "blast" to be back.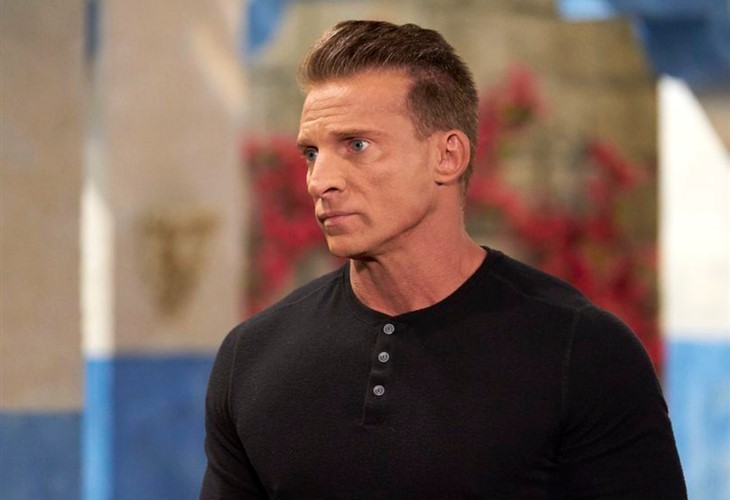 Harris re-appeared in the second installment of Peacock's DOOL special in the summer of 2022, on Beyond Salem. Burton notes there were talks about him coming back for "Chapter 3", but storyline plans quickly (and ever-so-slightly) changed when the soap decided to hop from NBC and jump into the land of streaming services by exclusively airing their main show on Peacock.
Burton notes that he agreed to a one-year contract, which was easy at the time when he believed to be heading to Beyond Salem as it was a "limited run". Steve also states with kids and a business he is growing as a coach, life was good. But he also loves acting, too, so he's grateful that after 36 years in the business, soaps are still calling him.
Days Spoilers – Steve Burton's Salem Experience Has Been Great
Burton goes on to say that his DOOL return has been a "great experience". He adds with Beyond Salem, scenes were shot all over the place, which was a "challenge". Coming back to the main show has provided him with a true sequence to tell a story that isn't overly rushed. Steve tells SOD that he's learning more about the character now. Burton notes that Harris has an internal struggle going on.
As a Navy Seal, he has high expectations for himself, and thanks to Megan Hathaway's (Miranda Wilson) brainwashing, he let a lot of people down, and himself down. Steve says that Harris is now trying to make amends for all the hurt he caused. Even though it wasn't his fault, he's taking responsibility and trying to make things right.
Days Of Our Lives – Being The Third Wheel Between Bope
Burton also chats to SOD about working with Peter Reckell (Bo Brady) and Kristian Alfonso (Hope Williams Brady). He reveals that scenes with Reckell were "super-cool" and "awesome"; however, he does note that Alfonso is the main actor he's spent most scenes with and it was a blessing to work with her. As he states, she's definitely "his person".
Believe it or not, Mr. Burton states that in all his years of soaps, his character has never come between a super couple. He goes on to say, it's his "first time" being the third in a love triangle and it's against, Bope! Steve jokes with SOD that Harris may not stand a fighting chance.
But is Burton worried he might be hated in the land of daytime drama if Michaels tries to come between the DOOL super couple? Steve states he isn't concerned, he's had to deal with "haters" before. With that said, he does reveal that while sitting on the set with Stephen Nichols (Steve Johnson) recently, he realized how lucky he has been to work with so many soap legends over the years through his time on the Young and the Restless, General Hospital, and Days.
He notes he's had quite the "career". Nobody can argue with that! Are you #TeamHarris or #TeamBo? Share your comments below. Tune into Days on Peacock to see what happens next and visit CTS regularly for all the latest DOOL spoilers and news.