General Hospital News: Monica's Recast Patty McCormack Is Looking To Stay On Full-Time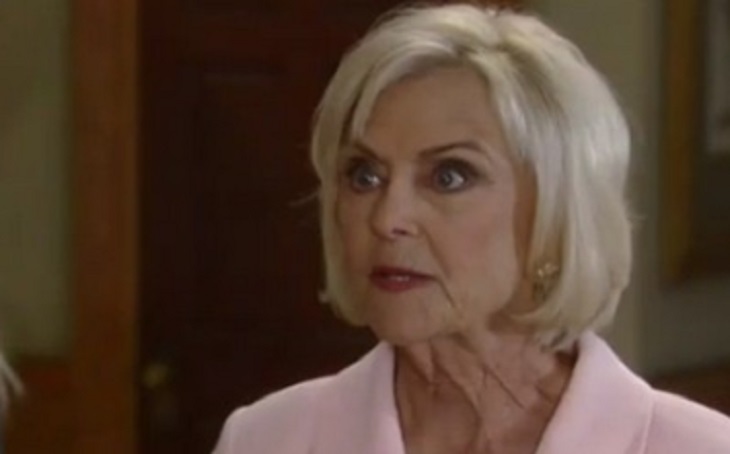 It looks like this actress is hoping to make her temporary role into a full-time one in General Hospital. In fact, actress Patty McCormack, who is temporarily filling in for Leslie Charleson as her character Monica Quartermaine, says she would love to stay on General Hospital much longer if she could.
According to ABC Soaps in Depth, Patty – who has filled in for actresses on daytime shows like As The World Turns in the past – says that she feels so great on the set of General Hospital that she's hoping to extend her run a little bit longer. It wasn't easy at first, but she managed to settle in pretty quickly.
She said, "It was like jumping into ice water at first. But my background in theater and live TV kicked in. Everyone's so supportive and kept saying, 'You're very brave.' So I felt good about it."
Patty is best known for her role as the evil Rhoda Penmark in the classic film The Bad Seed. But she's no stranger when it comes to the world of daytime television, as she's filled in some pretty big shoes before.
"I stepped in for Kathryn Hayes (Kim), who had an incidence of Bell's palsy," she explained. "It was way back in the late '70s for about three months."
Fans will just have to tune in to see what's next for Patty! Also, don't forget that General Hospital airs weekdays on the ABC network. Check your local listings for times. In the meantime, drop us a line with your thoughts in our comments section below.
And as always, don't forget to check back with Celebrating The Soaps for all the latest news, updates and spoilers on General Hospital and all of your favorite daytime television shows right here!
General Hospital airs weekdays on the ABC network.
---
Read more news, spoilers, and gossip on our General Hospital homepage
Want up-to-the-minute soaps news, spoilers, and gossip on your social feeds? Just hit 'Like' on our Facebook page.