General Hospital Rumors: Anna Calls Robert To Capture Liesl, She Needs To Help Griffin!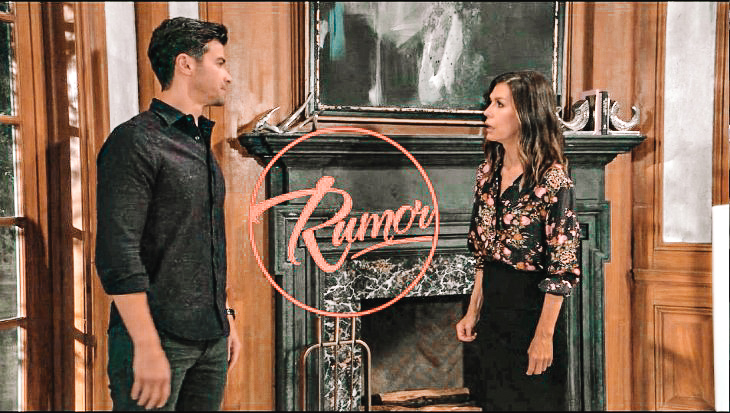 General Hospital spoilers tease that Anna Devane (Finola Hughes) may either postpone her trip to Cuba to capture Liesl Obrecht (Kathleen Gati) or call Robert Scorpio (Tristan Rogers) to take over the case, at least temporarily. On Friday, November 30th's episode, Anna will lend her support to Griffin Munro, (Matt Cohen) telling him Kiki Jerome's (Hayley Erin) murder was not a random act of violence!
GH Spoilers – Anna Suspects Kiki's murder Is Tied To Mary Pat's Murder
It sounds like Anna's spy skills are already telling her that Kiki's murder is tied to the serial killer who murdered Mary Pat Ingles (Patricia Bethune) on Halloween and she may connect Kiki's murder to that murder since Kiki was murdered on Thanksgiving. Evidence was planted in Griffin's apartment by Ryan Chamberlain, (Jon Lindstrom) to frame Griffin, as General Hospital viewers already know and Anna smells a rat!
General Hospital Spoilers – Anna Sees The MO's Match
She knows Griffin would never kill Kiki, who he has been obviously grown to love deeply, and she may join the hunt to take the killer down. It may be Anna who helps the PCPD connect the dots, considering the killer tried to frame Carly Corinthos (Laura Wright) for Mary Pat's murder, and here there is a second murder, on a holiday, and again the killer has attempted to frame someone else for it! Female victim plus holiday murder plus frame attempt equals same MO, although the methods of murder were different!
This just happened. 😂😂 I've never loved Anna more. #GH pic.twitter.com/Olfp0rq2vM

— 🌬Rachel 💙 (@JustmeRachel) November 30, 2018
Anna thinks of Griffin as a son because he is the son of the love of her life, Duke Lavery (Ian Buchanan). Even though the capture of Liesl is a priority, because her son Peter August (Wes Ramsey) was tortured and nearly killed at Liesl's hands, Peter is safe now whereas Griffin is in trouble and may not be safe as long as the true killer is at large.
GH Spoilers – Anna Calls Robert or WSB
So it would make sense if Anna farms Robert or other WSB personnel keep an eye on Liesl. It's even possible we may see Dante Falconeri (Dominic Zamprogna) bring her in, considering Dominic was recently quoted by several sources as saying he'd be willing to reprise Dante on a recurring basis! Keep watching GH and checking General Hospital spoilers frequently to see how Griffin is let off the hook for Kiki's murder and Liesl is forced to face justice!
Read more news, spoilers, and gossip on our Celebrating The Soaps General Hospital homepage