General Hospital Spoilers: Friday, November 30 – Oscar Starts The Clinical Trial – Everyone's Shocked By Kiki's Murder – Ryan Comforts Ava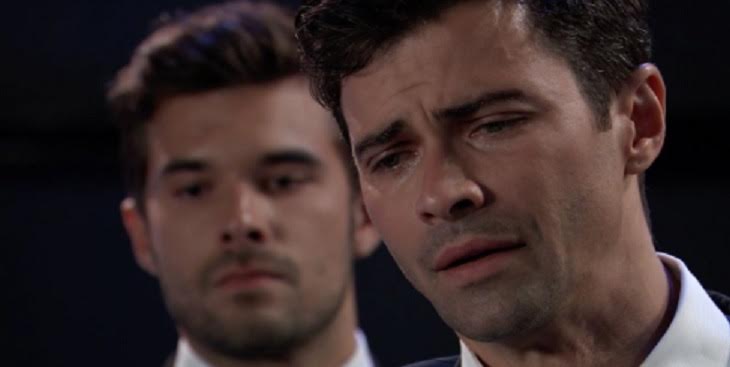 General Hospital spoilers for Friday, November 30, tease that Oscar (Garren Stitt) will arrive at the hospital to get started in the clinical trial. Terry (Cassandra James) will greet him and ask if he's ready to begin, as Kim (Tamara Braun) and Drew (Billy Miller) look on. It will be a big day for them all.
Meanwhile, news of Kiki's (Hayley Erin) murder will spread to various Port Charles residents. Franco (Roger Howarth) will learn from Scotty (Kin Shriner) about the tragedy, and Sasha (Sofia Mattsson), Nina (Michelle Stafford), and Valentin (James Patrick Stuart) will hear the news from Curtis (Donnell Turner).
Everyone will be stunned by the turn of events, and even more stunned when they learn that Griffin (Matt Cohen) was arrested for the murder. After the bloody knife was found in his apartment, the police had no choice but to haul Griffin in for the crime.
Griffin is in no state of mind to be answering questions, West Coast. But that isn't stopping Chase from asking them.
An all-new #GH starts RIGHT NOW on ABC! @mattcohen4real #GH55 pic.twitter.com/aA3wuIiA9j

— General Hospital (@GeneralHospital) November 29, 2018
At the police station, Griffin will be in holding when Anna (Finola Hughes) appears on the scene. It looks like Anna will put some of the pieces together, as she tells Griffin that "This was not a random act of violence." Kiki was stabbed repeatedly, and on the surface it looks personal. Perhaps Anna can offer a bit of assistance and get the cops to see that Griffin was clearly set up by the real murderer.
Back at Ava's (Maura West) penthouse, Ryan (Jon Lindstrom) will comfort Ava, who will be beside herself with grief. Ryan will dote on Ava as she cries and is generally overwhelmed with emotion. But Ryan will be quietly basking in the glory of his kill and enjoying every moment of Ava's pain.
Finally, on Friday, November 30, Jason (Steve Burton) will be asleep on the couch when he's approached and touched by someone. It will startle Jason, who will respond by fiercely grabbing the person's arm. Who could she be?
It looks like we're in for a great episode on Friday! Stay tuned to the ABC soap and don't forget to check Celebrating The Soaps often for the latest General Hospital spoilers, updates, and news.