General Hospital Spoilers: Carly Attacks Sam Over JaSam Break-up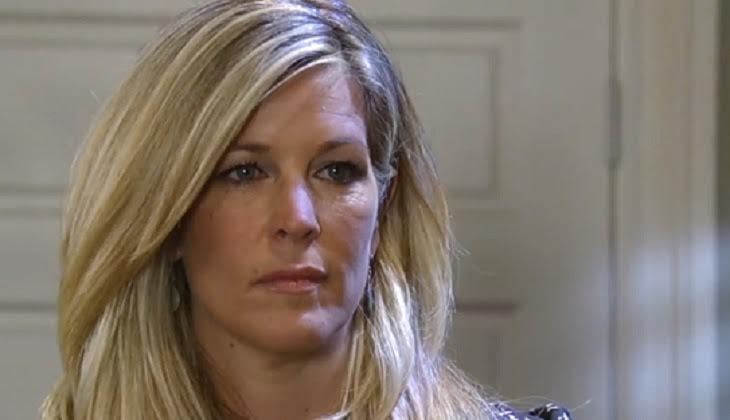 General Hospital spoilers tease that Carly Corinthos (Laura Wright) will berate Sam McCall (Kelly Monaco) for dumping Jason, but she's only playing along with the sting Sam is running on Shiloh Archer (Coby Ryan McLaughlin). But, Carly is still Carly, and she probably doesn't agree with Sam that the relationship needs to be secret in order for Sam to pull off the sting successfully, nor that Sam should pretend to get romantically involved with Shiloh to pull it off!
Of course, Carly knows that Jason (Steve Burton) and Sam aren't really broken up, Jason told her, knowing she'd make a big deal of it and possibly even compromise Sam's sting if he didn't explain it to her.
Carly probably means well, but she really does need to mind her own business once in a while. Sometimes her running interference for others has caused her problems in her own life, such as her efforts to identify and save "Wilson", which has made her a target for Ryan Chamberlain (Jon Lindstrom)!
POLL: Which of these #GH baddies left you wanting more from the dark side of Port Charles? #GH55 pic.twitter.com/CvJZ5rRj1E

— General Hospital (@GeneralHospital) February 11, 2019
Carly and Sam have tangled over Jason in the past, and Carly even tried to interfere over a brain surgery Jason needed when Sam and Jason were still married, before he went missing! Sam and Carly have gotten along fairly well more recently, but she probably won't appreciate Carly telling her she's going about things all wrong in regard to the sting!
If Carly is too adamant about trying to tell Sam what to do and what not to do, it could cause another feud between Sam and Carly, with poor Jason stuck in the middle! Perhaps Jason needs to be a little more assertive with Carly and tell her to quit poking her nose where it doesn't belong! Keep watching General Hospital and check General Hospital spoilers frequently to see what happens and if Carly gives in, or Sam shuts her down!
Read more news, spoilers, and gossip on our Celebrating The Soaps General Hospital home