General Hospital Spoilers: Carly's Valentine Surprise For Sonny – A New Baby!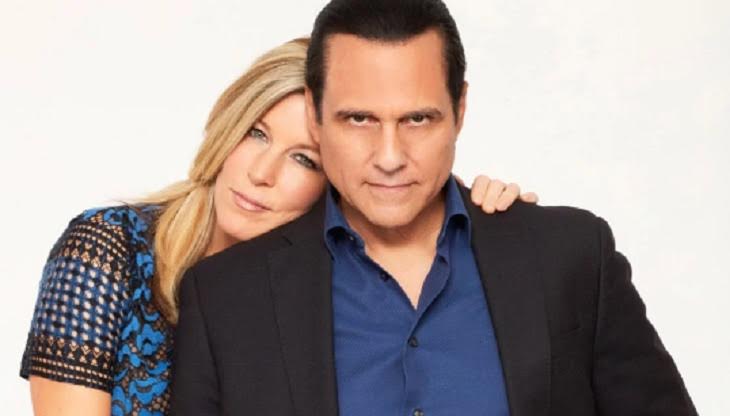 General Hospital spoilers tease that Carly Corinthos (Laura Wright) has a huge unexpected Valentine's Day surprise for Sonny Corinthos (Maurice Benard); she's pregnant!
Since there has not been any talk among the two of them of expanding their family and Carly's youngest, Josslyn Jacks (Eden McCoy) is a teenager, Carly is likely to be taken by surprise as well! Perhaps Carly has been so distracted lately she forgot to take a couple of birth control pills?
General Hospital Spoilers – A New Corinthos Baby
It does seem to be an ideal time for a new Corinthos baby; Sonny and Carly's only child together, Morgan Corinthos (Bryan Craig) has been presumed dead for over a year, and Joss's first love, Oscar Nero (Garren Lake Stitt) has a terminal brain tumor, although it has stopped growing for the moment.
In addition, rumors and other General Hospital spoilers tease that Sonny's oldest, Dante Falconeri (Dominic Zamprogna) may be killed off GH as opposed to recasting the character.
Other General Hospital spoilers tease that Dante's mother, Olivia Falconeri Quartermaine(Lisa LoCicero) and her husband Ned Quartermaine (Wally Kurth) may also be announcing a blessed event, as well as Elizabeth Webber (Rebecca Herbst) so there may be something in the water, Port Charles!
"Let's do it. Right here, right now." ❤️❤️❤️#GH55 pic.twitter.com/FaTvk4gW4G

— General Hospital (@GeneralHospital) February 14, 2019
General Hospital Spoilers – An Unexpected Pregnancy
However, Soap Opera Digest reports seem to confirm Sonny and Carly are the unexpectedly expectant parents! A new baby will be a comfort to both the parents and the big sister, although if they are killing off Dante they should give Ned and Olivia a new baby too!
A new Corinthos baby will also give little Avery Corinthos (Ava and Grace Scarola) a sibling close to her own age to play with when the little Sonny or Carly gets old enough, and Michael Corinthos (Chad Duell) will also be ecstatic at finding out he will have a new baby brother or sister a few months down the road!
Stay tuned to GH and keep checking General Hospital spoilers frequently to see what other surprises GH writers might have in store for fans!
Read more news, spoilers, and gossip on our Celebrating The Soaps General Hospital home