General Hospital Spoilers: Drew Confides In Curtis About Hank, Will He Expose Him As Fake?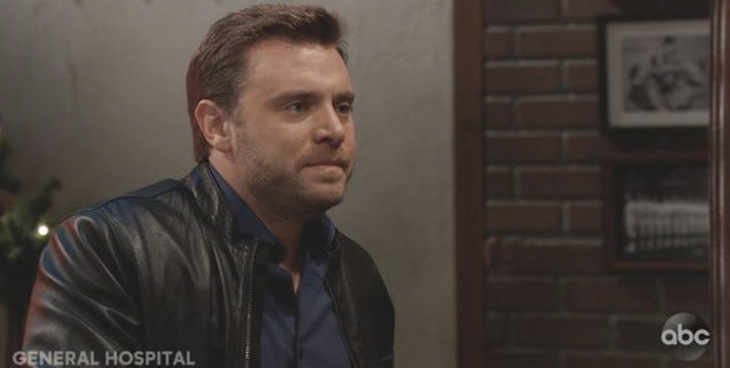 General Hospital spoilers tease that Drew Cain (Billy Miller) will confide in Curtis Ashford (Donnell Turner) about "Hank" and perhaps hire him to find out if he really is someone from his past! Now that "Hank" has been exposed as "Shiloh", the leader of the Day of The Dawn cult, he very well could have gotten most of, if not all, that information from Oscar Nero (Garren Stitt) who of course has been living at the cult house!
Jason Morgan (Steve Burton) and Sam McCall (Kelly Monaco) of course already know that "Hank" is really "Shiloh", unless GH is throwing yet another set of twins at viewers! "Shiloh" didn't seem to recognize Jason, even though he had just mistaken him as Drew the day before!
Of course, it is possible that if the story is true that Hank/Shiloh told Drew, that he made positive changes to his own life after Drew saved him from being killed by an IED in Afghanistan, that Day of The Dawn and his involvement in it may just be his way of paying it forward.
#gh Monday, January 7 – Shiloh Visits Oscar, Jason Digs in Hank's Past – Alexis Shocks Sam – Drew Blasts Julian https://t.co/UfZl6VV60I

— Celeb Dirty Laundry (@celebdirtylaund) January 4, 2019
He may have wanted to help others, although GH viewers, as well as Jason Morgan, have detected something "off" with him like he's not what he appears to be and may indeed be hiding an evil agenda behind a kind and gentle front! The popular name for those kinds of people is "wolf in sheep's clothing", and Hank very well may be one!
It may take more than Curtis to fully uncover Hank and his possibly evil agenda; but would Spinelli (Bradford Anderson) be expert enough to hack into Department Of Defense records without being detected, to obtain the redacted information from Drew's files?
This information could be important to ascertain whether Hank was really in Afghanistan with Drew or not, and of course important to Drew himself. It would give him some of his memories back, if only in an informational way. Stay tuned to GH and check General Hospital spoilers to see how this story develops!