General Hospital Spoilers: Friday, February 15 – Jordan's Got A Plan – Lulu Wants Franco To Pay – Sonny Reels From Baby News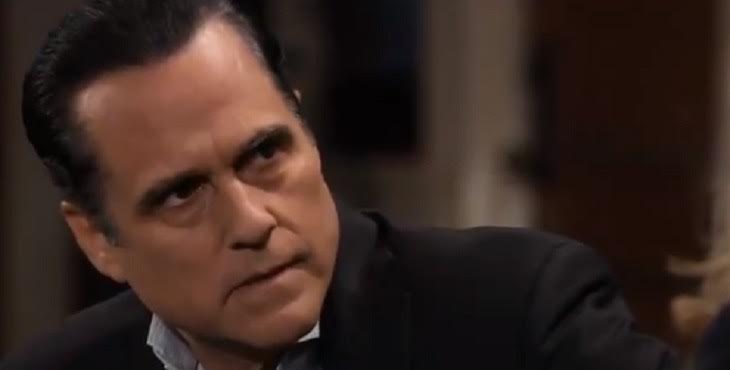 General Hospital spoilers for Friday, February 15, tease that Maxie West (Kirsten Storms) and Peter August (Wes Ramsey) will continue to speculate about the tense relationship between Liesl Obrecht (Kathleen Gati) and Valentin Cassadine (James Patrick Stuart). They've surmised that Valentin's got a secret and that Liesl is blackmailing him, and finally Maxie will put two and two together and realize that the secret is about Sasha Gilmore (Sofia Mattsson).
Meanwhile, Jordan Ashford (Briana Nicole Henry) will ponder the serial murder case. Both she and Curtis Ashford (Donnell Turner) feel that the capture of Franco Baldwin (Roger Howarth) was just a bit too easy. So, Jordan will come up with a plan to flush out the real serial killer. But there will be a twist. "My plan is not what anyone in law enforcement would call orthodox," she'll say.
Next, on the new episode of GH on Friday, February 15, Lulu Falconeri (Emme Rylan) and Laura Webber (Genie Francis) will discuss the ongoing case against Franco. Lulu's still on the mend and pretty weak, but she'll be adamant that Franco's going to get what's coming to him.
At the jail, Franco and Elizabeth Webber (Rebecca Herbst) will chat about what happens now that they're officially married. Franco will tell Elizabeth that he wants her to keep her distance and that he doesn't want her associated with him at all. But chances are, Elizabeth will find that impossible to do.
Can Anna get Dr. Cabot to talk, West Coast? Revealing herself to him was a risk. A tense, new #GH starts RIGHT NOW on ABC! @finolahughes #GH55 pic.twitter.com/HZiAQNuITo

— General Hospital (@GeneralHospital) February 14, 2019
Meanwhile, it looks like the relationship between Ava Jerome (Maura West) and Ryan Chamberlain (Jon Lindstrom) will be back on track. Ava's reassured Ryan that she has no relationship with Griffin Munroe (Matt Cohen), so Griffin looks safe for the time being. And now that Ryan and Ava have stated their love for each other, they'll head back to Ryan's office where they'll share an intimate moment.
Finally, on the Friday, February 15, Carly Corinthos (Laura Wright) will reel from Sonny Corinthos' (Maurice Benard) reaction to her pregnancy news. It's clear that Sonny was pretty taken aback by the news, and he might just need some time to get used to the idea. But Carly will be devastated by his reaction. "You don't want this baby?" she'll ask, teary-eyed.
It looks like we're in for a great episode on Friday! Stay tuned to the ABC soap and don't forget to check Celebrating The Soaps often for the latest General Hospital spoilers, updates, and news.
Read more news, spoilers, and gossip on our Celebrating The Soaps General Hospital home