General Hospital Spoilers Friday, June 2: Sonny Confronts Ned, Mason's Request, Dante's Warning, Michael's Big Offer
General Hospital spoilers for Friday, June 2, 2023, reveals Ava Jerome (Maura West) is stunned. Ned Quartermaine (Wally Kurth) is a spectacle. Dante Falconeri (Dominic Zamprogna) gives his father a word of caution.
Curtis Ashford (Donnell Turner) lets someone know what he wants. Michael Corinthos (Chad Duell) ups the ante for his mother. Spencer Cassadine (Nicholas Chavez) chats with Trina Robinson (Tabyana Ali) about Victor Cassadine's (Charles Shaughnessy) legacy and how it lives on. Dex Heller (Evan Hofer) tells Josslyn 'Joss' Jacks (Eden McCoy) how it's going to be.
General Hospital Spoilers – Friday, June 2, 2023: Ava
Jerome

Can't Believe What She's Hearing

Ava has no idea what she was getting herself into when Austin Gatlin Holt (Roger Howarth) offered to help her stow Nikolas Cassadine's (Adam Huss) body away. Initially, it seemed as though Austin was the one taking on all the risk, but then his cousin, Mason Gatlin (Nathanyael Grey), got involved — and now he's back and asking for favors.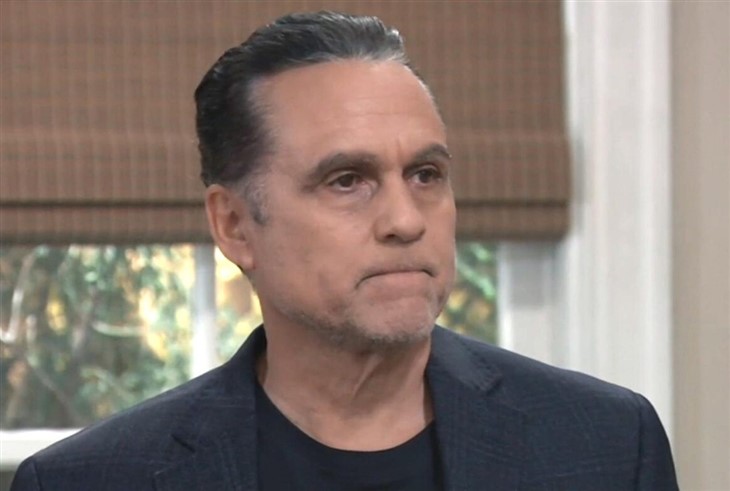 General Hospital – Spoilers Say Ned Quartermaine Makes A Scene
Ned won't hold back when Sonny Corinthos (Maurice Benard) challenges him and puts him on the spot for turning Carly and Drew Cain (Cameron Mathison) into the SEC. Once again Ned may have to claim that he didn't do it, but will he say something that actually makes the mafia boss lean toward believing him?
GH Spoilers — Dante Falconeri Warns His Dad
Dante may be worried that his father has no idea what he's getting himself into by potentially forsaking himself for Carly. He might also be concerned that the people around Sonny aren't to be trusted.
General Hospital Spoilers – Hint Curtis Ashford Opens His Heart
Curtis is awfully confused, but that won't stop him from trying to be as transparent as he can be with Jordan Ashford (Tanisha Harper), who is going to wonder whether he really has space in his life for another complication. Should she just extricate herself from this mess now and call the whole thing off, or is another shot with Curtis worth pursuing?
GH Spoilers — Michael Corinthos Has Something For Carly Spencer
Michael has a pretty substantial gift for his mother, but she may not see it that way. Carly is already suspicious that something is going on with him after Josslyn 'Joss' Jacks' (Eden McCoy) recent comments that seemed to take digs at her big brother. Will Michael fork over the video footage he has of Sonny as her get-out-of-jail-free card while keeping Carly in the clear of any blame?
GH Spoilers — Spencer Cassadine Contends With Victor Cassadine's Legacy
When Spencer shows Trina what Victor left him, neither of them will understand what any of it means. Sure, the turtle doves might just be a sentimental gift, letting Spencer know his uncle meant no harm. However, Victor and Spencer always had very different ideas of what constitutes harm. Does Spencer really want to open Pandora's box?
General Hospital Spoilers — June 2 — Dex Heller Lays It Out For Joss Jacks
Joss and Dex aren't going to agree on their future. They want to be together, but they both want that to look different ways. Joss might try to push Dex to roll over on Sonny without Michael's involvement — perhaps as a way to help her mom. But Dex is pretty comfortable in his position as a mob enforcer, not that he's going to tell Joss that.
Which storyline are you most looking forward to following on GH on Friday, June 2nd? Let us know, and keep checking back for more General Hospital news and spoilers.