General Hospital Spoilers Friday, March 10: Sonny's Warning, Nina Dishes, Ned Suspicious, Cody Guilty
General Hospital spoilers Friday, March 10, 2022, reveals Sasha Gilmore Corbin (Sofia Mattson) gives someone a piece of her mind. Dex Heller (Evan Hofer) and Josslyn 'Joss' Jacks (Eden McCoy) have a little fun together. Drew Cain (Cameron Mathison) extends an olive branch to Ned Quartermaine (Wally Kurth).
Nina Reeves (Cynthia Watros) opens up to Ava Jerome Cassadine (Maura West). Mac Scorpio (John J. York) and Cody Bell (Josh Kelly) grow closer. Willow Tait (Katelyn MacMullen) encourages Michael Corinthos (Chad Duell) to consider what lies ahead.
General Hospital Spoilers – Friday, March 10, 2023: Sasha Gilmore Corbin Lets Loose
Sasha is tired of everyone else being in her business, and she's tired of how often everything seems to lead right back to her mother-in-law, Gladys Corbin (Bonnie Burroughs). While Sonny Corinthos (Maurice Benard) is busy warning Gladys that she better know what she's doing, Sasha is zeroing in on just what Gladys is up to by interrogating Cody.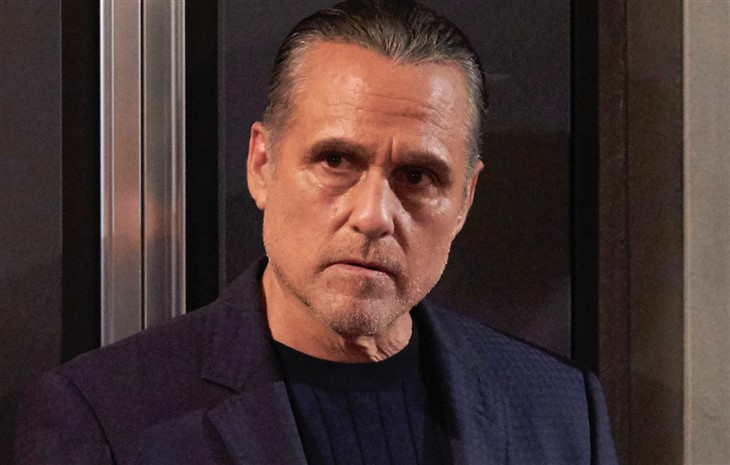 General Hospital Spoilers – Say Joss Jacks Playfully Backs Dex Heller Into A Corner
Joss is growing quite curious about what the future holds for her and Dex. Will he still be around this summer like she's hoping? When she puts him on the spot, he might not have the perfect answer to her question
GH Spoilers — Drew Cain Has A Proposal For Ned Quartermaine
Drew thinks he has the answer to everyone's prayers, but is Ned going to see it that way? When he presents his idea, Ned might not go for it merely because he sees through Drew and suspects this is really about covering his — and Carly Spencer's (Laura Wright) — tracks.
General Hospital Spoilers Tease Nina Reeves And Ava
Jerome

Dish

Is Ava ready to fully open up to Nina and let her know what happened with Nikolas Cassdaine (Adam Huss) on Valentine's Day? If she does, she can be sure Nina just might let the truth slip to Sonny. Would that be such a bad thing?
GH Spoilers — Mac Scorpio And Cody Bell Grow In Friendship
Mac and Cody are going to spend time together again. That's nice and all, but Cody can't help but feel guilty the whole time that he's keeping the truth from Mac. On the flip side, Mac can't shake the feeling that Cody was supposed to be his son.
General Hospital Spoilers — March 10 — Willow Tait Tells Michael
Corinthos

To Slow Down And Consider His Options

When someone presents Michael with an opportunity that is hard to turn down, he still won't blink before presuming it's not the right thing for him and his family. It will be Willow who urges him to reconsider.

Which storyline are you most looking forward to following on GH on Friday, March 10th? Let us know, and keep checking back for more General Hospital news and spoilers.