General Hospital Spoilers: Friday, November 16 – Willow Meets With Lulu – Kiki Confronts Sasha – Sonny Makes A Plea To Margaux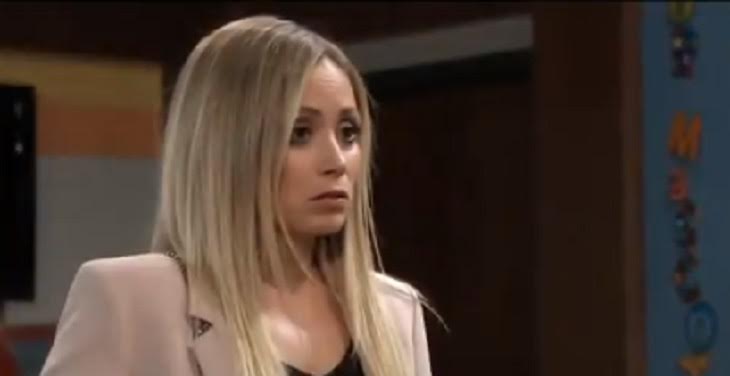 General Hospital spoilers for Friday, November 16, tease that Ryan (Jon Lindstrom) and Ava (Maura West) will sit down for drinks at the Metro Court. Ryan's fresh from his meeting with Jordan (Briana Nicole Henry) at the police station and likely wants to quietly celebrate his devious crime, so he'll be happy to see Ava.
Meanwhile, Valentin (James Patrick Stuart) will pay Nina (Michelle Stafford) a visit at Crimson. It looks like Nina may have something to discuss with Valentin. She might want to discuss Sasha (Sofia Mattsson) and Valentin's role in finding her, but Valentin won't be into the conversation. "You owe me no explanations," he'll say, "and I certainly don't owe you any."
Next, on the new GH episode on Friday, November 16, Willow (Katelyn MacMullen) will call a meeting with Lulu (Emme Rylan) and someone else. "I prefer you both be here for what I have to say," she'll begin. It looks like Charlotte (Scarlett Fernandez) is the bully who has been tormenting Aiden (Jason David).
Carly wants to know who's setting her up, West Coast. Has Jordan found definitive evidence of Mary Pat's murderer?
A brand-new #GH STARTS NOW on ABC! @lldubs #GH55 pic.twitter.com/qoJL343Alv

— General Hospital (@GeneralHospital) November 15, 2018
Kiki (Hayley Erin) and Griffin (Matt Cohen) will confer at the hospital, and the topic of truth will come up. "Speaking of truth, it's time Sasha heard some," Kiki will say. Kiki will later get an earful from Kiki about trust, as Kiki confronts Sasha about hitting on Griffin. Sasha will defend herself against Kiki's accusations, though, but will she try to deny hitting on Griffin?
Meanwhile, Michael (Chad Duell) will meet up with Sam (Kelly Monaco) at the Metro Court, and Jason (Steve Burton) will soon show up. "Coincidence, or is it an ambush?" Michael will say. Sam and Jason likely want to fill Michael in on Nelle's (Chloe Lanier) new Ferncliff home and the efforts to send her back to Pentonville.
Finally, on Friday, November 16, Sonny (Maurice Benard) will make a plea to Margaux (Elizabeth Hendrickson). He genuinely feels sorry for Margaux, since Margaux found out that her mother was responsible for having her father killed. He may want reassurance that Margaux won't come after him anymore. But Margaux will respond with sarcasm. "What are you going to do, kill me?" she'll ask.
It sounds like we're in for a great episode on Friday! Stay tuned to the ABC soap and don't forget to check Celebrating The Soaps often for the latest General Hospital spoilers, updates, and news.