General Hospital Spoilers: Thursday, November 15 – Liz Questions Willow – New Information About Mary Pat's Murder – Franco Amuses Ryan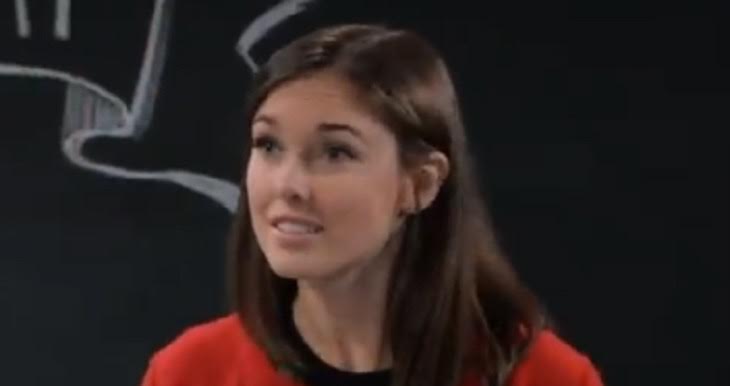 General Hospital spoilers for Thursday, November 15, tease that Anna (Finola Hughes) and Finn (Michael Easton) will chat about the letter Finn received from Hayden (Rebecca Budig). Finn will read part of the letter to Anna, but he'll keep another part private. Anna will find this suspicious and directly ask Finn what Hayden said in the part that he didn't read out loud.
Meanwhile, Elizabeth (Rebecca Herbst) will go to see Willow (Katelyn MacMullen) at Aiden's (Jason David) school. Willow summoned Elizabeth there for another conversation about the problems that Aiden has been having. Aiden was particularly withdrawn during Career Day, so Willow might want to chat about that. "Do you know what's wrong with Adien?" Elizabeth will anxiously ask.
Is Sasha sabotaging Valentin's reunion with Nina, West Coast? Her decision to stay in Port Charles isn't sitting well with him.
A brand-new #GH starts RIGHT NOW on ABC! @japastu #GH55 pic.twitter.com/OadtUZsmAo

— General Hospital (@GeneralHospital) November 14, 2018
Next, on the new episode of GH on Thursday, November 15, Sonny (Maurice Benard) will pay Margaux (Elizabeth Hendrickson) a visit. He's been feeling sorry for Margaux lately, and a bit remorseful for what happened all those years ago with her father. But it looks like Margaux won't respond particularly well, and the two will spar.
Drew (Billy Miller) and Curtis (Donnell Turner) will also sit down for chat at the Metro Court. Because of all of the drama and heartache surrounding the situation with Oscar (Garren Stitt), Drew hasn't been able to fulfill his best man duties. But it looks like Drew will bestow a thoughtful gift to Curtis and Jordan (Briana Nicole Henry) for their wedding. "This is incredibly generous," Curtis will say. "I don't know what to say."
Meanwhile, Jordan will have words with Sonny and Carly (Laura Wright) at the police station. She'll want to pass on some new information they've learned about the Mary Pat Ingles (Patricia Bethune) murder investigation. But will the evidence clear or implicate Carly?
Finally, on Thursday, November 15, Ryan (Jon Lindstrom) will meet up with Franco (Roger Howarth) at GH, and the topic of the Mary Pat Ingles murder investigation will come up. It looks like Ryan may be amused that the cops reached out to Franco for assistance on the case. "What makes you think you could catch the killer?" Ryan will ask.
It looks like we're in for a great episode on Thursday! Stay tuned to the ABC soap and don't forget to check Celebrating The Soaps often for the latest General Hospital spoilers, updates, and news.