General Hospital Spoilers Friday, September 1: Joss' Reality Check, Cyrus Plots, Brook Lynn Worried, Charlotte Mopes
Check out all the happenings in port Charles tomorrow!
General Hospital spoilers for Friday, September 1 reveals that Olivia Quartermaine (Lisa LoCicero) hopes she can bring Ned Quartermaine (Wally Kurth) back to the surface. Harrison Chase (Josh Swickard) pleads his case.
Josslyn 'Joss' Jacks (Eden McCoy) confides in her mother. Brook Lynn Quartermaine (Amanda Setton) relays her concerns.
Kristina Corinthos Davis (Kate Mansi) shares big news with her father. Maxie Jones (Kirsten Storms) surprises her children.
General Hospital Spoilers – Friday, September 1, 2023: Olivia Quartermaine Toys With Neddie
Olivia is certain that if she just spends some time with Eddie Maine (Wally Kurth) and tries to reminisce about their shared past and Ned's life, that she might actually see her husband peek through his eyes.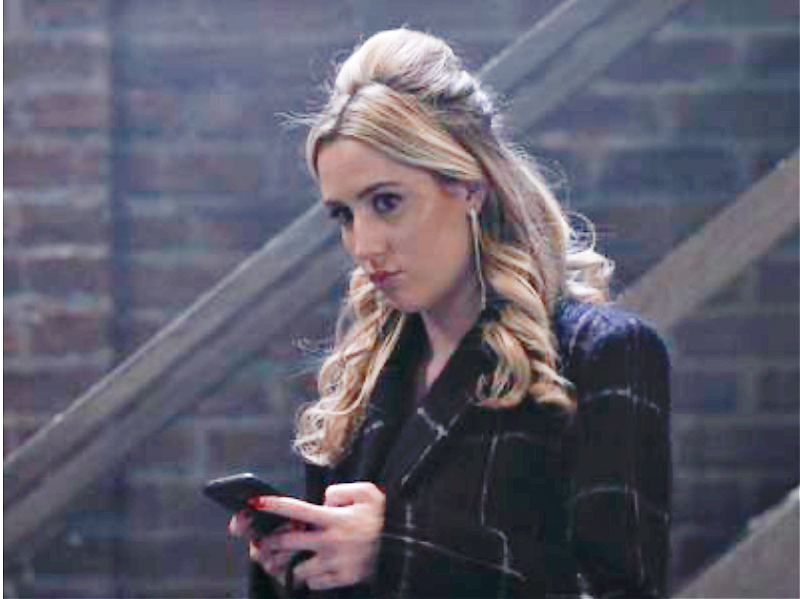 Will she be sorely disappointed once again, or might Olivia actually grow to appreciate Eddie for who he is?
General Hospital Spoilers – Say Chase Drives A Hard Bargain
Brook Lynn is on the brink and can't stand the thought of living with her grandmother for one more day.
Will Chase's offer to live together once again help ease her anxiety about the future? Is this a solution to her problem, or is she just running from it?
GH Spoilers — Carly Spencer Is Blunt with Joss
Joss will open up to her mom about how frustrated she is with Dex Heller's (Evan Hofer) line of work, and Carly might have to remind her of the cold hard truth. If Joss got into this thinking she was going to change who Dex was, she was wrong. Carly knows that story all too well.
General Hospital Spoilers – Hint Brook Lynn Is Worried
Brook Lynn could open up to someone about what she thinks Tracy Quartermaine (Jane Elliot) may have planned for the ladies at Deception. Will she have to come clean with Maxie and Lucy Coe (Lynn Herring) about what she did with that flash drive?
GH Spoilers — Kristina Shares Her News
Kristina will be over the moon to share happy news about her project with the youth center with her father, Sonny Corinthos (Maurice Benard).
Knowing Sonny, he'll say all the right things to make Krissy feel appreciated. If only Alexis Davis (Nancy Lee Grahn) had the same relationship with her.
READ THIS: Find out what happens next on General Hospital.
General Hospital Spoilers — September 1 — Maxie Heads Home
Maxie is delighted to share the news with her kiddos that they are moving into Dante Falconeri's (Dominic Zamprogna) and Lulu Falconeri's (Emme Rylan) place, which has been vacant for a while now. Will they be tickled over the news, or reject her plans entirely?
Meanwhile Valentin is talking to Charlotte and she does not look very pleased. Valentin informs his daughter that things are changing. but tries to put a positive swing on it.
GH Spoilers – Cyrus Renault Up To his Usual Tricks
GH spoiler reveal that over at Pentonville Cyrus Renault is feeling quite pleased with himself. Cyrus reassures a woman everything is as it's meant to be. Does this imply that Cyrus' plans are going as he planned? What is the master manipulator up to now?
Which storyline are you most looking forward to following on GH on Friday, September 1st? Let us know, and keep checking back for more General Hospital news and spoilers.