General Hospital Spoilers: Joe Flanigan Joins GH Cast In Hot New Role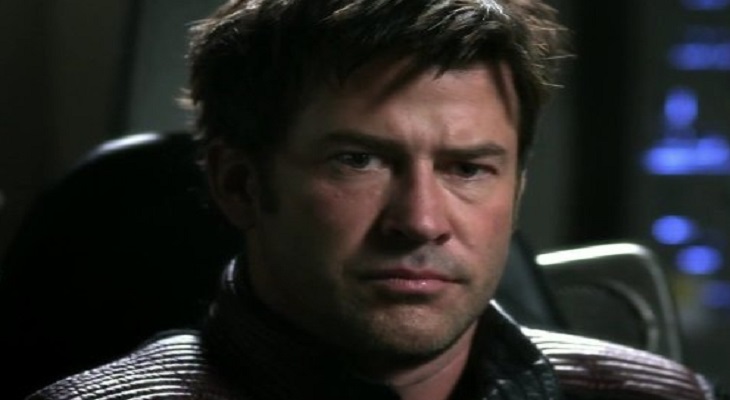 General Hospital comings and goings indicate that actor Joe Flanigan will soon be making his way to Port Charles. Here's what you need to know about his role.
General Hospital spoilers tease that Joe will be playing a new character by the name of Neil. He is Alexis' new therapist and as many fans can imagine, it will be a relationship that we will be paying close attention to. Now, that's not to say that Neil and Alexis will be getting romantic anytime soon. Instead, it will be interesting to see what tidbits Alexis reveals to him and what he can offer in return.
Alexis has a lot that she needs to get off her chest. Just recently, she admitted that she still misses her ex-lover Julian in her life.
A lot of General Hospital fans were hoping that Julian would clear things up with Alexis, but that hasn't been the case. Instead, he's been spending more time with his ex-wife, Kim. He proceeded to tell Kim the truth about why he broke up with her, and to make matters worse for Julexis fans, he also confessed that he still loved her. Clearly, this isn't good news for Alexis.
If Joe looks familiar, that's because he's already a television veteran who has had many guest appearances on primetime television in the past. He's had roles on shows such as Family Album, Sisters, Dawson's Creek, Judging Amy, CSI: Miami, Major Crimes and many more.
General Hospital News: Kirsten Storms Shares Stunning New Photos Of Her Little Ballerina Harper https://t.co/8f7EsdPj9t pic.twitter.com/aRYHJSi0RF

— SOS/CTS/HH (@SoapOperaSpy) February 6, 2019
Now, as far as what is in store for Neil remains to be seen although we have a feeling that he will end up getting into the mix of things one way or another. General Hospital airs weekdays on the ABC network. Check your local listings for times.
In the meantime, let us know your thoughts in our comments section below. And as always, come back to Soap Opera Spy for all the latest news, updates and spoilers on General Hospital and your favorite soaps right here!
Read more news, spoilers, and gossip on our Celebrating The Soaps General Hospital home