General Hospital Spoilers: Josslyn Confronts Michael About His Change Of Heart
General Hospital (GH) spoilers suggest a major confrontation between siblings Jossly Jacks (Eden McCoy) and Michael Corinthos (Chad Duell), the week of May 22nd. Now that Michael's changed his mind about sending Sonny Corinthos (Maurice Benard) to jail, her future with Dex Heller (Evan Hofer) is up in the air. What will happen when these two siblings clash? Actress Eden McCoy chats to Soap Opera Digest (SOD) about the scene.
General Hospital Spoilers – Josslyn Jacks Is Her Mother's Daughter
Eden tells SOD that Joss is mad about how things have turned out and Michael's change of heart; however, she's also frustrated that no one seems to see the repercussions Dex now has to face. McCoy adds that Ms. Jacks loves the henchman and sees him as a real human, and she's now terrified for his life. It looks as if things will get heated when these two siblings sit down to talk.
During the conversation, General Hospital spoilers show Michael will retort that he's offered Heller the financial means to disappear from Port Charles and start a new life. With that being said, her brother seems to forget (or perhaps not see) just how much Dex means to Josslyn now.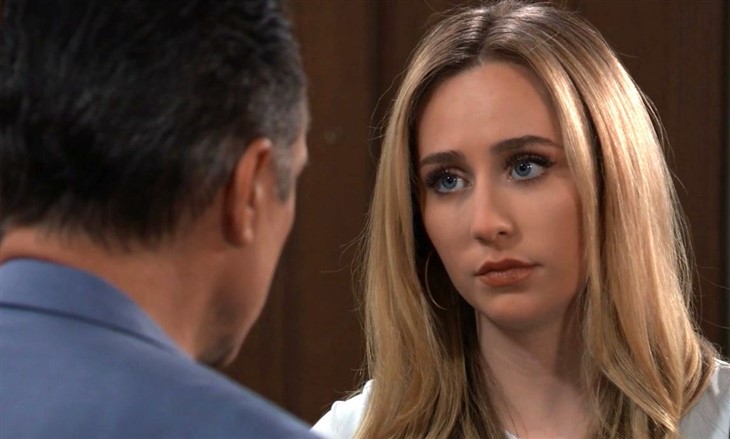 GH Spoilers – Josslyn Jacks Issues A Threat To Michael Corinthos
McCoy tells SOD that Josslyn feels as if Michael (and Sonny) are so comfortable with "mob life" that they see no issue in simply "sending someone" away. She gets very angry that he doesn't see her point of view, and blames him for the predicament she and Dex are in. In fact, little sis will issue a threat to Michael: she'll turn Sonny in herself.
Eden points out that Joss was supportive of Michael during Willow Corinthos's (Katelyn MacMullen) leukemia, and he now isn't supportive of her. McCoy states that this scene will highlight the complexity of sibling relationships and how a brother and sister don't always land on the same page.
Will Joss really turn Sonny into the fed? Comment on this storyline, below. Tune into your favorite soap on ABC to see what happens next and visit GHT daily for the most recent General Hospital updates, news, and spoilers.