General Hospital Spoilers: Kim Wants Drew Back, Can He Forget Sam?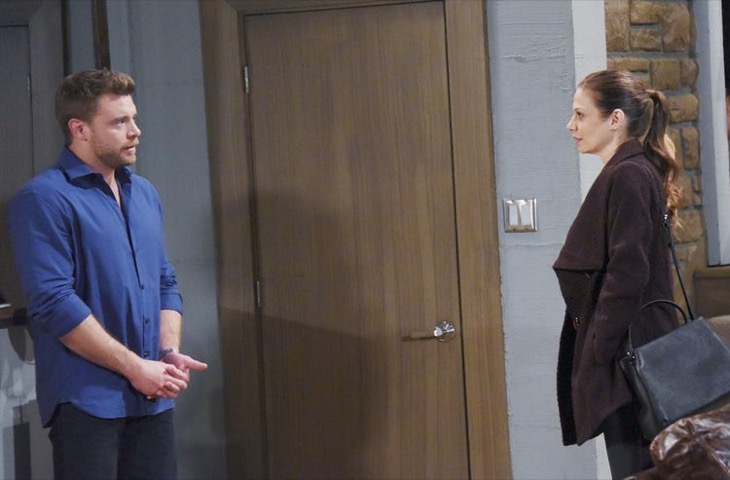 General Hospital spoilers indicate that Kim (Tamara Braun) is looking to take what Sam (Kelly Monaco) perhaps doesn't want anymore. As a matter of fact, Kim is making it no secret that she wants Drew (Billy Miller) back in her life, just as Sam decides that she wants to leave town and her messy love triangle behind.
According to ABC Soaps in Depth, even though Julian (William deVry) and Kim have been having fun with each other, it's pretty clear that he still has Alexis (Nancy Lee Grahn) on his mind. And at the same time, Kim just can't stop thinking about Drew.
General Hospital co-head writer Chris Van Etten explains, "Of course, there's a big part of Kim that longs for the old days. She probably thought she'd put the longing for Drew to rest years ago… right up until that day she walked into Sonny and Carly's home on Thanksgiving and came face to face with Jason Morgan and eventually found out that the man she'd fallen for years ago was still alive."
LOVE GH? SUBSCRIBE TO OUR GENERAL HOSPITAL NEWSLETTER, HERE!
Apparently, Kim is waiting for the right time to tell Julian that she still loves Drew in the same way that he still loves Alexis. And according to her, it would be best for everyone if they simply go their separate ways and pursue their true love. That is if Alexis and Drew cooperate! Of course, Drew is still in love with Sam and things can easily get messy. Plus, there are other people involved in this, too.
Chris added, "And not only the man she'd fallen for, but the man who gave her a son, Oscar, who she loves with all her heart."
General Hospital airs weekdays on the ABC network. Let us know what you think by leaving us a line with your thoughts in our comments section below. Also, don't forget to check back with Soap Opera Spy for all the latest news, updates and spoilers on General Hospital and all of your favorite daytime television shows right here!
As always, more detailed spoilers and a full collection of pictures for the week in question will appear here on Soap Opera Spy, where there will be more clues and hints over exactly what's going on.
General Hospital airs weekdays on the ABC network.
Read more news, spoilers, and gossip on our General Hospital homepage
Want up-to-the-minute soaps news, spoilers, and gossip on your social feeds? Just hit 'Like' on our Soap Opera Spy Facebook page and 'Follow' on our @soapoperaspy