General Hospital Spoilers: Marshall Is The Lynchpin In Stella's Secret-Keeping — And Trina Is About To Find Out
General Hospital spoilers leak Stella Henry (Vernee Watson) may be back in town and pretending to have come clean, but she is still hiding a secret, and it's weighing heavily on her conscience. She didn't come forward to reveal that Curtis Ashford (Donnell Turner) could be Trina Robinson's (Tabyana Ali) father.
When Curtis asked why, she mumbled something about not wanting to be the reason for him ending his relationship with Portia Robinson (Brook Kerr). But as it turns out, there is more to this story than meets the eye. It's clear that there is another secret lurking beneath the surface, and Stella surely knows what it is. So does Marshall Ashford (Robert Gossett).
General Hospital Spoilers — The Truth is Out About Trina Robinson
Now that the cat is out of the bag, everyone can breathe a bit more and start getting on with their lives as a blended family. That's what they were going to do in the first place anyway, right? Frankly, it's about time. As Curtis tries to navigate his own murky feelings, he'll be too distracted by his wife — and his ex-wife — to notice his auntie still isn't quite 100 percent. When she seems unnerved and coming apart at the seams, she might blame it on how guilty she still feels for blowing their lives apart on their wedding night — and telling Trina the truth when she couldn't tell her own nephew. But there's a lot more to the story that Stella isn't saying.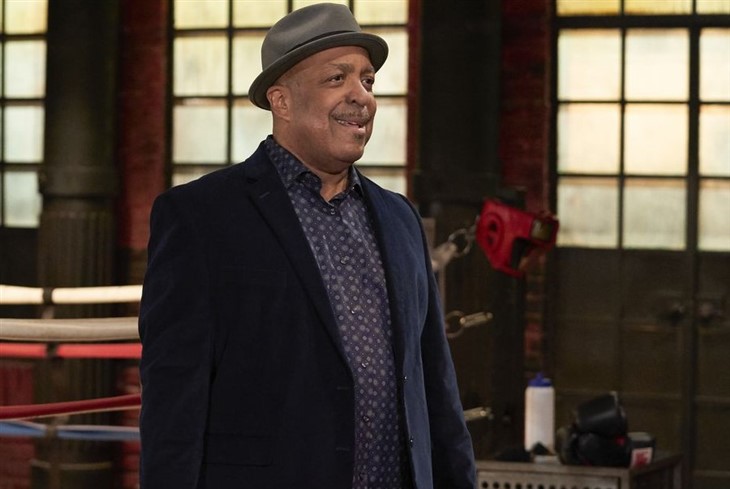 GH Spoilers – Hint Marshall Ashford And Stella Henry Still Have Secrets
Curtis' father's sudden disappearance all those years ago still doesn't make sense, despite the explanation that he didn't want his sons to see him struggling with mental illness. Maybe it was just the curious minds of fans that led them to believe that something about the whole ordeal was a bit fishy. Whatever the truth might be, it seems the truth is just as elusive as Marshall himself. The news that he wasn't suffering from Schizophrenia after all opens up a whole new set of questions about his absence from their childhood.
Did he leave his sons after finding out they weren't his own, or was there something else at play? Perhaps Stella feared that Curtis, her sister's son, would uncover the truth about his mother's infidelity and realize Marshall isn't even his father — yet he let him believe he was abandoned for all those years, and so did Stella! What's done is done now, and they just have to hope that sleeping dogs are going to lie and that no one will ever find out the truth.
General Hospital Spoilers — Trina Robinson Knows It All
Of course that's not what's going to happen! Marshall might have painted a smile across his face when he answered the door and saw Stella standing there, and we may have caught a glimpse into their friendship as they took their seats in front of those tasty bowls of gumbo, but he was scrambling inside. Marshall does care for Stella and she'll always be family to him, but he knows she is wracked with guilt right now and he doesn't need her coming back around hoping to relieve her guilty conscience.
Lucky for her, she won't have to say a word when she says entirely too much and Trina overhears it. Will Trina be the one to tell Curtis — again — what his family has been keeping from him? Maybe he'll be able to relate to her more than ever when he learns his dad isn't his dad. Stay tuned for more GH news and spoilers just ahead.