General Hospital Spoilers Monday, July 24: Sonny Shocked, Austin Sneaks, Ava Conspires, Joss Surprised
General Hospital spoilers for Monday, July 24, 2023 show that Dex Heller (Evan Hofer) happens upon a brutal scene. Nina Reeves (Cynthia Watros) pleases her daughter.
Drew Cain (Cameron Mathison) comes face to face with Cyrus Renault (Jeff Kober). Sonny Corinthos (Maurice Benard) interrupts a fight. Carly Spencer (Laura Wright) has a surprise for Josslyn 'Joss' Jacks (Eden McCoy).
Austin Gatlin Holt (Roger Howarth) reminds someone to play along. Ava Jerome (Maura West) works to put a plant in place.
General Hospital Spoilers Monday, July 24, 2023: Dex Makes a Horrifying Discovery
Sonny won't hesitate to give Dex orders to stick around the hospital and see what he can find out, but is his concern Curtis Ashford (Donnell Turner) — or Cody Bell (Josh Kelly)?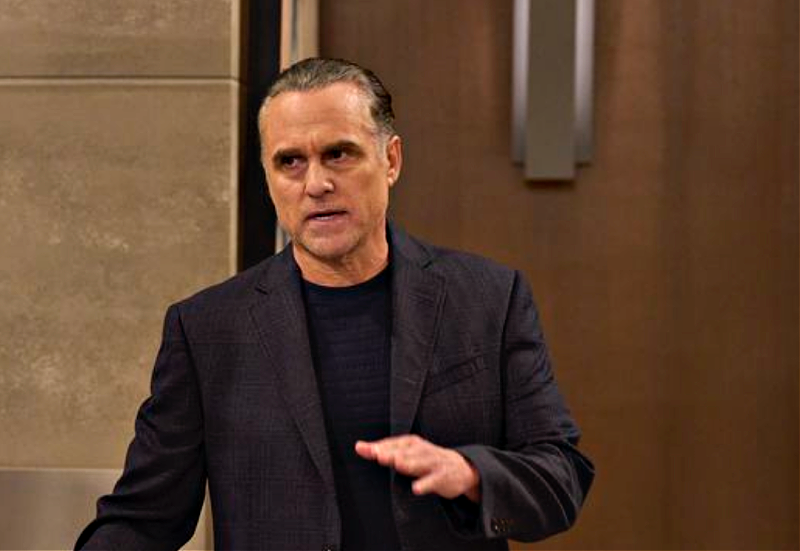 This could go either way, and it won't end well for Dex when he stumbles upon something gruesome. Rumor has it Gladys Corbin (Bonnie Burroughs) could be involved.
General Hospital Spoilers Say Willow Receives Nina in a New Way
When Nina delivers the news to Michael Corinthos (Chad Duell) and Willow Corinthos (Katelyn MacMullen) that Sasha attacked Cody and left him in the hospital needing stitches, they're going to be shocked.
Obviously, Willow can't just leave her protective bubble and go see Sasha right now, but Michael may check in on his old flame. In the interim, Nina's compassion is going to go a long way with Willow.
GH Spoilers — Drew and Cyrus Confront Each Other
Drew isn't buying Cyrus' tricks. He knows this guy has an agenda, even if he's pretending he doesn't. Will Cyrus cop to it when Drew calls him on his bluff?
General Hospital Spoilers Hint Sonny Happens Upon an Argument
Sonny is going to walk in on an argument that he wouldn't have expected. Will he interrupt Austin going to battle with someone else, serving to only raise his suspicions about Ava's new dude?
GH Spoilers — A Shock is in Store for Joss
Joss isn't going to be keen on Carly's news. Might her mom share her plans to sell their home and move to a condo on Charles Street? Will Joss embrace this plan? Sources say it's not likely.
GH Spoilers — Austin is Up to Something
Austin is up to his old tricks again, and it remains to be seen who will bear the brunt of their outcome. Is he actually on Ava's side, or is he working against her to suit his own agenda with his family?
General Hospital Spoilers — July 24 — Ava Conspires to Fool Sonny
Ava is interviewing replacements for Pilar Rodrigeuz (Brenda Barberena) and she needs some convincing that they can dupe Sonny.
She has to trust that whoever she puts into this role is going to get the dirt she needs from Sonny's home office without raising any red flags.
Which storyline are you most looking forward to following on GH on Monday, July 24th? Let us know, and keep checking back for more GH news and spoilers.