General Hospital Spoilers: Monday, November 19 – Stella Gets A Shock – Oscar Spends The Day With Monica – Ava Manipulates Franco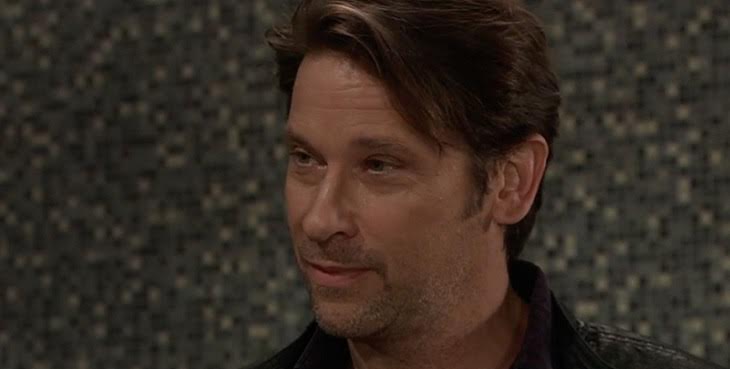 General Hospital spoilers for Monday, November 19, tease that Stella (Vernee Watson) will be in for a big shock. Marcus Godfrey (Nigel Gibbs), Stella's true love, will make a surprise appearance in Port Charles and Stella will be speechless. Previously, Jordan (Briana Nicole Henry) was on a mission to find Marcus. It certainly looks like she succeeded!
Meanwhile, Sam (Kelly Monaco) will sit down at Charlie's Pub for a talk with Julian (William deVry). Julian has been tiptoeing around the situation between Alexis (Nancy Lee Grahn) and Oscar (Garren Stitt) for a while now, and perhaps Sam has noticed him paying attention to her mother. The topic of boundaries will come up, as Sam asks Julian, "Are you actually going to respect those boundaries?"
Next, on the new GH episode on Monday, November 19, Monica (Leslie Charleson) will spend the day with grandson Oscar. Monica hopes that she can gain some insight into what's motivating Oscar to refuse to participate in the clinical trial. As a cancer survivor herself, she's hoping to provide some unique insight. "Would you like to know what you're up against?" she'll ask Oscar.
Has Kiki moved too quickly with her new sister, West Coast? Sasha's attraction to Griffin is just the beginning. An all-new #GH STARTS NOW on ABC! #GH55 pic.twitter.com/2jzdRkJouE

— General Hospital (@GeneralHospital) November 16, 2018
Speaking of Oscar, Kim (Tamara Braun) and Drew (Billy Miller) will have another discussion about their son. It looks like Drew may suggest letting Oscar have his way and live out his final days as he wishes. But Kim won't like that suggestion, and she'll let Drew know in no uncertain terms that she's not at all willing to give up the fight to get Oscar into the clinical trial.
Finally, on Monday, November 19, Ava (Maura West) will arrange a devious scenario. She's just drugged Sasha's (Sofia Mattsson) soup with a sedative. She'll follow Sasha to her room and arrange for Griffin (Matt Cohen) to show up there, too. GH spoilers say that she'll also drug Griffin and pose the two in bed together, ready to be "caught" by Kiki (Hayley Erin).
Ava will then manipulate Franco (Roger Howarth) with false information about Sasha and Griffin, so that he'll tip Kiki off and send her straight to Sasha's room. Kiki and Franco will later talk, and Kiki will admit to Franco that she got "weird vibes" off of Sasha and Griffin. That's when Franco will say something that will send Kiki to Sasha's room.
It looks like we're in for a great episode on Monday! Stay tuned to the ABC soap and don't forget to check Celebrating The Soaps often for the latest General Hospital spoilers, updates, and news.