General Hospital Spoilers Monday, September 25: Sonny Furious, Jake's Confession, Carly Rages, Kristina Upset
General Hospital spoilers for Monday, September 25, 2023, reveal that Brook Lynn Quartermaine (Amanda Setton) will try to sign Blaze (Jacqueline Grace Lopez) as her first client.
Drew Cain (Cameron Mathison) will be rushed to the hospital after his attack. Carly Spencer (Laura Wright) blames Sonny Corinthos (Maurice Benard), and much more.
General Hospital Spoilers Highlights
General Hospital Spoilers Brook Lynn wants to sign Blaze as her first client. Blaze got rid of her manager during the nurses' ball. Linc Brown (Dan Buren) was a dirtbag who took advantage of women.
Brooke Lynn hopes to fight Blaze and give her better representation than Linc gave her. Of course, Blaze might want to work with Harrison Chase (Josh Swickard) again as well.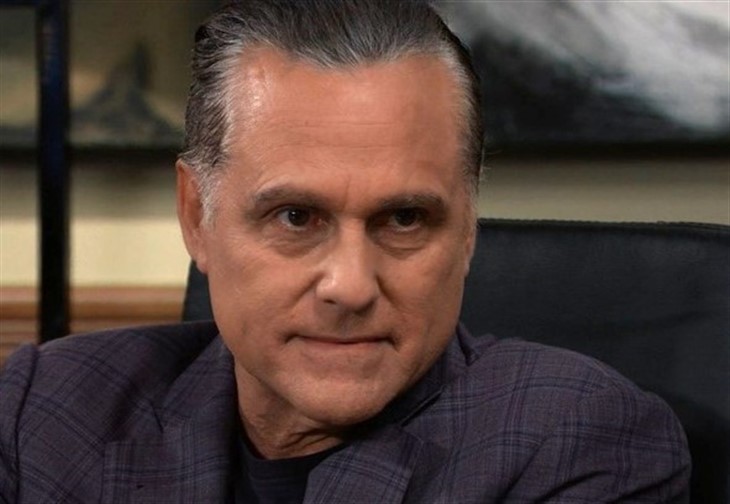 Kristina Corinthos Davis (Kate Mansi) questions Alexis Davis (Nancy Lee Grahn). Of course, Alexis just found out that Molly Lansing-Davis (Brooke Anne Smith) received news that her surrogate is pregnant.
Unfortunately, Molly has not been so eager to share information with her sister. Does Molly want Kristina Corinthos Davis (Kate Mansi) involved at all?
GH Spoilers – Drew Cain Is Rushed To The Hospital
Drew is rushed to General Hospital after being attacked in the showers at Pentonville. Diane Miller (Carolyn Hennesy) found out while talking to Carly about Drew's case.
MUST READ – GH Spoilers: Lucy Nearly Inks A Deal With Tracy, Sasha's Memories Save The Day
In the meantime, Dex Heller (Evan Hofer) will update Sonny who will also rush to the hospital. Carly needs someone to blame, so of course, she will blame Sonny for this attack even though he tried to protect Drew.
Portia Robinson (Brook Kerr) approaches Anna Devane (Finola Hughes). Perhaps Portia will apologize for her unfair treatment of Anna over Curtis Ashford's (Donnell Turner) shooting.
After all, no one knows who that bullet was meant for, least of all Portia. Curtis could have been the intended target after all considering his conflict with Selina Wu (Lydia Look).
General Hospital Spoilers – Jake Webber Makes A Confession
Jake Webber (Hudson West) needs to talk to Liz Baldwin (Rebecca Herbst) about Charlotte Cassadine (Scarlett Fernandez).
Will Jake tell Liz how Charlotte has been stalking Anna and causing issues with her all of this time? Has Jake been helping Charlotte or does he need to tell his mom something else? Charlotte needs help and someone needs to see that she gets it.
Valentin Cassadine (James Patrick Stuart) plans to make this go away. Valentin has been keeping a huge secret from Anna as it is.
After all, Valentin knows that Charlotte is the one stalking Anna. Will buying a house so that they are living together again fix Charlotte's issues or just make her worse? Does Charlotte simply want Anna gone?
Be sure to catch up on everything happening with GH right now. Come back here often for General Hospital spoilers, news, and updates.