General Hospital Spoilers: Nikolas Is Alive — And Someone Besides Mason Knows Where He Is
General Hospital Spoilers reveal Nikolas Cassadine (Marcus Coloma) is alive and well, but he's nowhere to be found. The PCPD has found evidence that he was in the tack room of the stables at Wyndemere, which Ava Jerome Cassadine (Maura West) and Austin Gatlin Holt (Roger Howarth) knew — since they left him there assuming he was dead. They were both shocked to find Nikolas' body wasn't in that room when the police cracked the door open. It seems Mason (Nathanyael Gray) was ready to scoop Nikolas up before Austin or Ava could do him in, but what is his interest in Nik — and is he really the mastermind behind this skillful alleged corpse robbery?
General Hospital Spoilers — Mason Was Watching
Someone else has also been watching Wyndemere, and more specifically, Ava. Austin's cousin, Mason, has been after Ava for the last two weeks since she so sweetly put him in his place during an argument with Austin. Furthermore, she called him out and remarked she was certain he was present when she was hooked at the Quartermaine picnic.
This seriously ruffled Mason's feathers, since he has a cover he doesn't need to be blown — especially in front of his cousin. Still, if Mason was targeting Ava and wanted leverage over her, moving Nikolas' body or holding him hostage would be a good way to do it.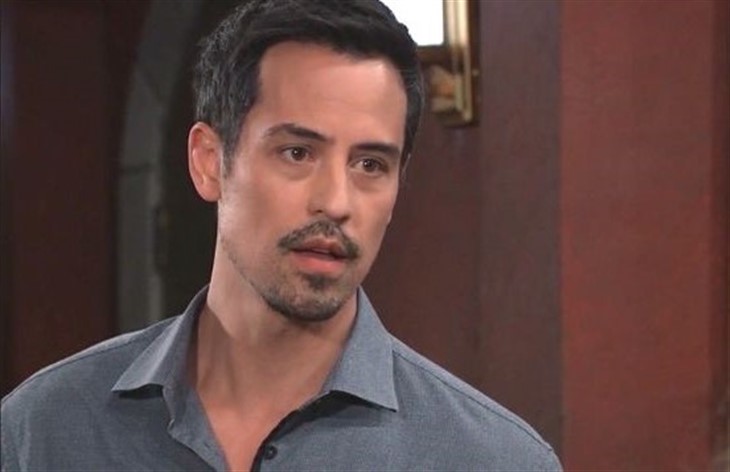 GH Spoilers – Hint Victor Cassadine Is Always At The Ready
Victor Cassadine (Charles Shaughnessy) is constantly keeping an eye on his family and making sure they're safe — or so he says. The truth is, Victor is always eyeing up his next angle. Whatever suits his agenda is what works best for him, and there's no doubt about it that taking Nikolas down became one of his goals in the final weeks that Nik was still in town. Nikolas' mistakes were something for Victor to capitalize on, and he was never really helping him out by doing things like cleaning and painting the North Tower; he was merely scooping up any leverage he could use against his nephew. There's a good chance that Victor is the mastermind behind Mason's actions, but it's not a guarantee.
General Hospital Spoilers — Austin Gatlin Holt Has An Angle
Ava hasn't known Austin for very long. Just because the good doctor has been willing to help her out with some pretty sketchy situations doesn't mean he doesn't have sinister reasons for doing so. In fact, it would make more sense that he's been helpful to her if he did have his own agenda. When Austin told Ava that Nikolas was dead, he could have been lying. If he had Mason move Nikolas for his own benefit, it probably won't be long before his true agenda is revealed and he prepares to cash in on whatever he has planned. Keep checking back with us for more GH news and spoilers just ahead.