General Hospital Spoilers: Sam McCall Works Privately To Take Down Gladys Corbin
General Hospital spoilers tease that Deception seems to be doing quite well at the moment, but there are threats around every corner. Mob Boss Selina Wu (Lydia Look) owns a large amount of Deception shares, although she really hasn't done anything to show she wants anything else.
But Selina is always looking for more power, and she might have her own plans for the company Lucy Coe (Lynn Herring) built from the ground up. Tracy Quartermain (Jane Elliot) also seemingly has her own plans for the company. And then there is Gladys Corbin (Bonnie Burroughs).
General Hospital Spoilers – Gladys Corbin Is Sasha Gilmore's Conservator!
Gladys' daughter-in-law Sasha Gilmore (Sofia Mattsson) is the Face of Deception. As the company's primary spokesperson, Sasha has already become quite wealthy. Brando Corbin (Johnny Wactor), Gladys' son, was married to Sasha before he was murdered by the Hook! But even before Brando's death.
Sasha has had to deal with quite a bit of heartbreak. So much so that she turned to drugs and ran afoul of authorities. Sasha was only kept from prison time if she agreed to have a conservator over her finances. Although Brando was originally going to take the role, when he died Gladys offered to do it in his stead!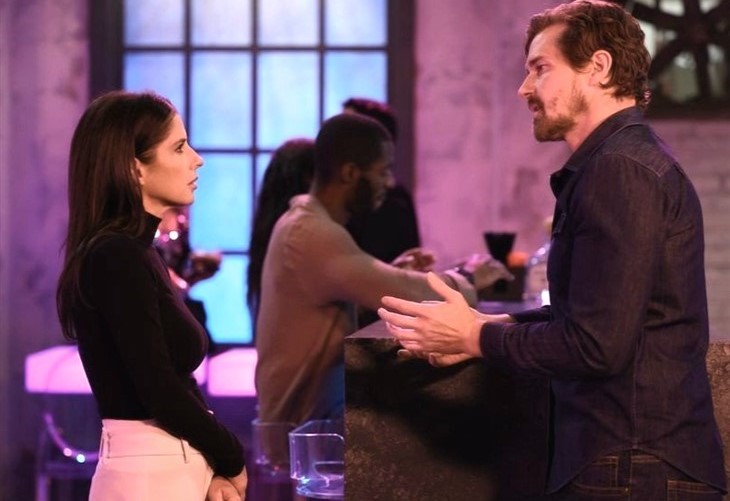 GH Spoilers – Gladys Corbin Has A Gambling Addiction!
Selina discovered that Gladys has access to Sasha's money and offered her a place at a high-stakes but very illegal poker game held in the back room of the Savoy. But Gladys has acquired quite a debt and Selina has been fairly lenient up until now with repayment, although she did get Gladys to sign over Brando's garage to her right under Sasha's nose. Cody Bell (Josh Kelly), who also works for Selina at the games, knows about Glady's debt and threatened to tell Sasha. But before he could, Gladys framed him for stealing an expensive bracelet she had on loan for the Nurses' Ball.
General Hospital Spoilers – Sam McCall Wants To Help!
Meanwhile, Cody urged Sam McCall (Kelly Monaco) to help him prove his innocence. Sam is an experienced private investigator and she agreed to help. Look for Sam to dig deeper into Gladys in the coming weeks. Selina has now told Gladys that if she provides information about her mobster cousin Sonny Corinthis (Maurice Bernard), she can slowly pay off her debt. Can Sam discover the truth before Gladys reveals something really damaging against Sonny or will Selina get what she wants after all?
GH Spoilers – What Do You Think?
Will Sam be able to prove Gladys framed Cody? Will Gladys spill damaging information to Selina first? How will Sonny react to Selina's bold moves against him? Anything can happen in Port Charles so stay tuned to General Hospital airing weekdays on ABC. And don't forget to check back right here regularly for all your General Hospital news, information and spoilers!