General Hospital Spoilers: Sonny Smells A Rat, Blames Dex, Michael Gets Off Scot-Free
General Hospital (GH) spoilers hint at a ton of mob drama on the horizon, and most fans can feel as if something major is about to happen. After all, this Pikeman shipment has monopolized many conversations recently.
Michael Corinthos (Chad Duell) and Dex Heller (Evan Hoffer) have been conspiring for months now to bring Sonny Corinthos (Maurice Benard) down, and it looks like this shipment is their opportunity to do so. Sure, Sonny has softened a bit over the years, but so much so that he can't see he's being set up? It seems unlikely that Corinthos won't catch on.
General Hospital Spoilers – Sonny Corinthos's Spidey Senses Will Be Tingling
GH spoilers suggest some twists and turns in Port Charles's mob scene. Sonny recently began looking into the Pikeman shipment to see who was buying it. He seems concerned about the entire deal, and his "spidey" senses could be tingling. Dex and Michael may believe they are a step ahead of the mob boss, but Corinthos hasn't spent years doing what he's doing (and avoiding jail time) for nothing.
He can smell a rat a mile away. He's trusted Dex with a lot of responsibility around his business; however, he's been suspicious of Mr. Heller every step of the way.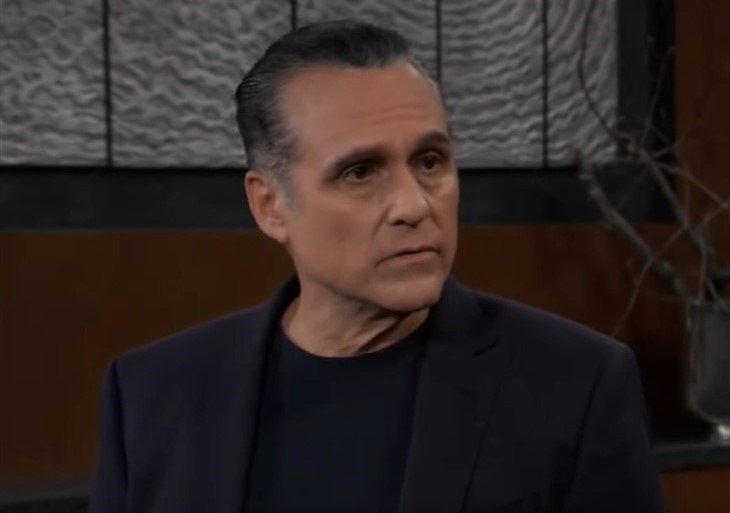 GH Spoilers – Sonny Corinthos'Clues In, Dex Heller Takes The Fall, Michael Corinthos' Is Clueless
GH spoilers imply the "old" Sonny will be back very soon. In fact, actor Maurice Benard recently hopped on Twitter to inform viewers of this after a fan asked a question about it. While there has been a softer side to Sonny since Nixon Falls, Benard tweeted that the old Sonny is coming back.
This means it's likely Sonny finds out what's going on, and Dex takes the fall. Heller will get caught red-handed and he'll probably keep quiet about who he is working for. As the Pikeman shipment's timeline is the same as Michael and Willow Tait's (Katelyn MacMullen) wedding, Dex may not want to ruin anything on Millow's special day.
Sonny would never think Michael would stoop so low, and Heller will take a major fall for his real "boss". What will Sonny do to Dex once he finds out about the young man's betrayal? If the old no-holds-barred mobster Corinthos is back, Heller will wish that he never laid eyes on Michael, let alone, partner up with him to bring Sonny down.
Will Sonny sense what Dex is up to? Will Heller keep quiet about Michael's role in it all? Share your thoughts by leaving a comment below. Tune into your favorite ABC daytime drama regularly to see how this mobster storyline unravels. Plus, don't forget to visit this site daily for the latest GH spoilers, updates, and news!