General Hospital Spoilers: Sonny's Revenge Delayed, Dex Disappears, Josslyn Frantic?
General Hospital spoilers and updates tease that Sonny Corinthos' (Maurice Benard) revenge may simply be delayed. Dex Heller (Evan Hofer) may think Sonny gave him a pass about dating Josslyn Jacks (Eden McCoy) because he saved his life, but when he disappears, Joss will be frantic!
General Hospital Spoilers – Sonny Corinthos Really Didn't React
Honestly, when Sonny found out about 'Jex' he really didn't react when he found out they were involved, he just said to keep it private and not let on in public. One reason for that is because he didn't want to bring danger to his former stepdaughter, considering an unknown assailant had taken some potshots in the warehouse. But that didn't mean Sonny approved-it might just mean that vengeance or punishment was delayed-he's got a lot on his plate.
In addition to dealing with this sniper at the warehouse, he'd been hiding Lucy Coe, (Lynn Herring) Valentin Cassadine (James Patrick Stuart) and Anna Devane (Finola Hughes) at a safe house. He's been involved in the plotting to take down Victor Cassadine (Charles Shaughnessy) from the get-go, since Spencer Cassadine (Nicholas Alexander Chavez) is his nephew.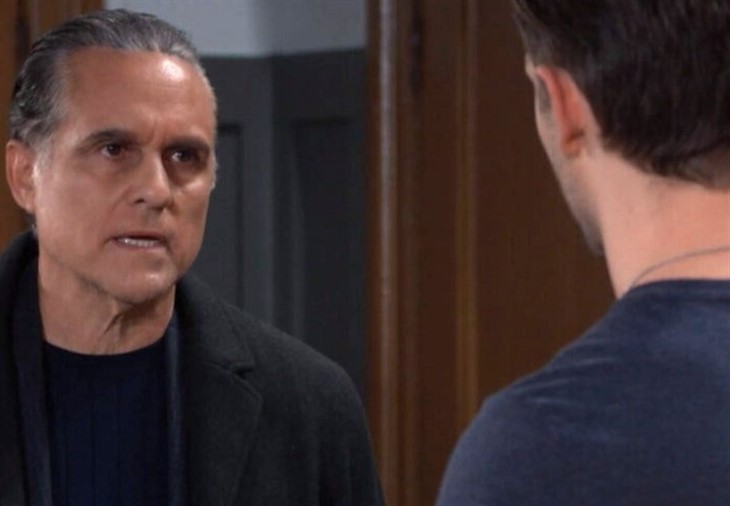 GH Spoilers – Sonny Corinthos Knew About The Forbidden Romance For Months
Sonny had known about the forbidden romance for months anyway, and while he wasn't happy about it he hasn't wanted to be the romance police. What Sonny's wrath against Dex would be about would be finding out he's a plant and working for Michael Corinthos (Chad Duell) to set him up! Sonny would not only be angry but be hurt at Michael's continued betrayal, especially after he invited him to his and Willow Tait's (Katelyn MacMullen) wedding. If Dex disappears, it won't be over him dating Joss and keeping it a secret-it'll be for the months of lies and betrayal behind his back. If Josslyn thought Sonny hanging Dex on a meat hook in the Pozzulo's freezer was bad, she'll be frantic if he simply disappears without a trace.
General Hospital Spoilers – Pikeman Project Still On Track
In spite of that warehouse sniper, who still hasn't been identified nor his boss, the Pikeman Project is still on track to happen the same week as Michael and Willow's wedding. Dex has to be discreet and this might mean although he won't be at the wedding, especially as Josslyn's plus one, he'll be around. He might be doing double duty for Michael and Sonny and playing double agent, since Michael will be stressed to the max, torn between Willow's wishes and his vendetta.
Who's to say that Sonny might not be as snowed by Michael as he acts and he really knows Dex is a plant? The wedding would be the perfect opportunity to make Dex disappear and Michael receive a strong mob message!
Be sure to catch up on everything happening with GH right now. Come back here often for General Hospital spoilers, news, and updates.