General Hospital Spoilers Thursday, August 17: Cody's Meltdown, Mac Stunned, Molly Delighted, Tracy Drunk Outburst
General Hospital spoilers for Thursday, August 17, reveals Brook Lynn Quartermaine (Amanda Setton) is on a mission to get her granny, Tracy Quartermaine (Jane Elliot), to loosen up.
Dante Falconeri (Dominic Zamprogna) is onto his buddy, Cody Bell (Josh Kelly). Felicia Scorpio (Kristina Wagner) wonders what comes next.
Hamilton Finn (Michael Easton) and Elizabeth Baldwin (Rebecca Herbst) have yet another heart-to-heart. Molly Lansing Davis (Brooke Anne Smith) shares exciting news.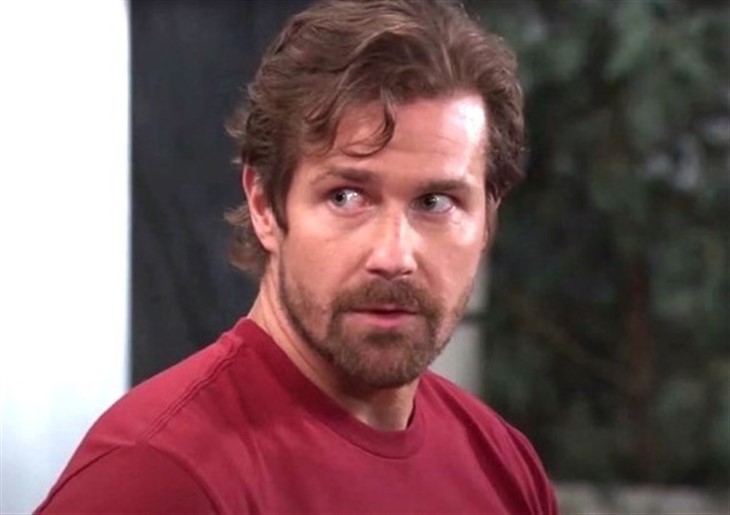 General Hospital Spoilers – Thursday, August 17, 2023: Brook Lynn Quartermaine Has An Agenda To Get Tracy Quartermaine To Open Up
We never thought we'd see the day that Tracy was screaming at the top of her lungs for a musical act, nor hammered on mai tais and wearing a flower lei over a Hawaiian print blouse.
But alas, stranger things have happened. Will Brook Lynn succeed at getting her granny good and liquored up to get the truth out of her? Violet Finn (Jophielle Love) is up to something.
General Hospital Spoilers – Say Dante Realizes What Cody BellIs Up To
Cody is going to react rather violently when Dante and Mac Scorpio (John J. York) question him at the PCPD.
Will Gladys Corbini (Bonnie Burroughs) get her wish and see to it that he's locked up? Is Cody going to seal his fate all on his own? Dante may have his own suspicions about what is going on.
GH Spoilers — Felicia Is Curious About The Future
Felicia is wondering what may come next for her. Maybe her recent trip to Pine Valley got those old private eye juices flowing and she's missing being a part of the action.
General Hospital Spoilers Hint Liz and Finn Share Their Feelings
Liz and Finn will enjoy one another's company by candlelight at the Metro Court pool. Finn is going to dig into the future that awaits them, and he may be wondering what is different for Liz this time around that makes her so confident this is a good thing they have going.
GH Spoilers — Molly Has Big News
Molly and TJ Ashford (Tajh Bellow) were ecstatic to share their happy news with their family. They have picked a surrogate and are ready to start exploring the next step in their journey to become parents.
READ THIS: Find out what happens next on General Hospital.
But how will Kristina Corinthos Davis (Kate Mansi) feel when she learns she was left off the guest list for Molly's get-together when she announced the news?
General Hospital Spoilers — August 17 — Violet Has Plans
Violet may be up to no good, but something tells us she's got the best of intentions once again. Who is she teaming up with this time and what does she have up her sleeve if it's not a romantic dinner for two for her dad and Liz?
Which storyline are you most looking forward to following on GH on Thursday, August 17th? Let us know, and keep checking back for more General Hospital news and spoilers.