General Hospital Spoilers Thursday, August 24: Sonny Grills Carly, Lucy Freaking Out, Cody Loses It, Curtis Surprised
General Hospital spoilers for Thursday, August 24, 2023 Jordan Ashford (Tanisha Harper) drops by to see Curtis Ashford (Donnell Turner).
Sonny Corinthos (Maurice Benard) cautions Carly Spencer (Laura Wright). Spencer Cassadine (Nicholas Alexander Chavez) opens up to Trina Robinson (Tabyana Ali).
Maxie Jones (Kirsten Storms) and Lucy Coe (Lynn Herring) have bad news for someone. Sam McCall (Kelly Monaco) tears into Cody Bell (Josh Kelly).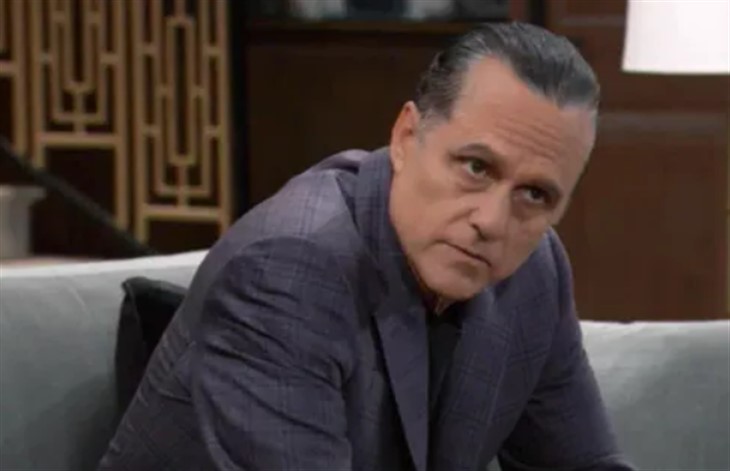 General Hospital Spoilers – Thursday, August 24, 2023: Jordan Ashford Visits Curtis Ashford
Curtis hasn't been doing so well, mentally or emotionally, since being shot. It's a wonder that Jordan hasn't stopped by until now, but she was probably unsure of whether her presence would be welcomed by anyone in his family, much less him. Will Curtis be happy to see his ex?
GH Spoilers — Sonny Corinthos Warns Carly Spencer
Sonny will stop by Kelly's to ask Carly about her trip to Pentonville that day. She knew his gift of getting Drew Cain (Cameron Mathison) out of solitary confinement might come with strings, but she never imagined they could have anything to do with Cyrus Renault (Jeff Kober).
General Hospital – Spoilers Hint Spencer Cassadine Confides In Trina Robinson
Spencer is going to open up to his girlfriend in a whole new way that could serve to leave them on more solid ground — something they've both been in need of lately.
READ THIS: Find out what happens next on General Hospital.
Still, that doesn't mean the looming threat posed by Esme Prince (Avery Kristen Pohl) is going away anytime soon.
GH Spoilers — Maxie Jones And Lucy Coe Break Some News
Gladys Corbin (Bonnie Burroughs) won't be happy with what Lucy and Maxie have to tell her. It's likely that they can't continue to entertain having Sasha Gilmore Corbin (Sofia Mattsson) on board with Deception after how many issues she has had in her personal life that are casting the company in a bad light. Will Brook Lynn Quartermaine (Amanda Setton) spy anything unusual with Gladys during this conversation?
General Hospital Spoilers — August 24 — Sam McCall Rips Cody Bell A New One
Sam could come into some information that makes her look at things with Cody in a new light. Will she turn on him? Could this have anything to do with Dante Falconeri (Dominic Zamprogna) asking her for a favor?
Which storyline are you most looking forward to following on GH on Thursday, August 24th? Let us know, and keep checking back for more GH news and spoilers.