General Hospital Spoilers Thursday, May 25: Sonny's Big News, Ava's Grim Warning, Carly's Frank Advice, Curtis Stuns
General Hospital spoilers for Thursday, May 25, 2023, show Kristina Corinthos Davis (Kate Mansi) and Sam McCall (Kelly Monaco) cut to the chase. Nina Reeves (Cynthia Watros) is determined. T.J. Ashford (Tajh Bellow) opens up to his aunt, Stella Henry (Vernee Watson).
Curtis Ashford (Donnell Turner) shocks Portia Robinson (Brook Kerr). Sonny Corinthos (Maurice Benard) has an announcement to make. Jordan Ashford (Tanisha Harper) confides in Anna Devane (Finola Hughes). Carly Spencer (Laura Wright) cuts to the chase with Sonny Corinthos (Maurice Benard).
General Hospital Spoilers – Thursday, May 25, 2023: Kristina Corinthos Davis Is Frank With Sam Sam McCall
Kristina has big plans, and Sam just isn't here for them. To Krissy, it may seem like her big sister isn't being supportive, but Sam just doesn't see a way for Kristina to get what she wants. It's just not possible.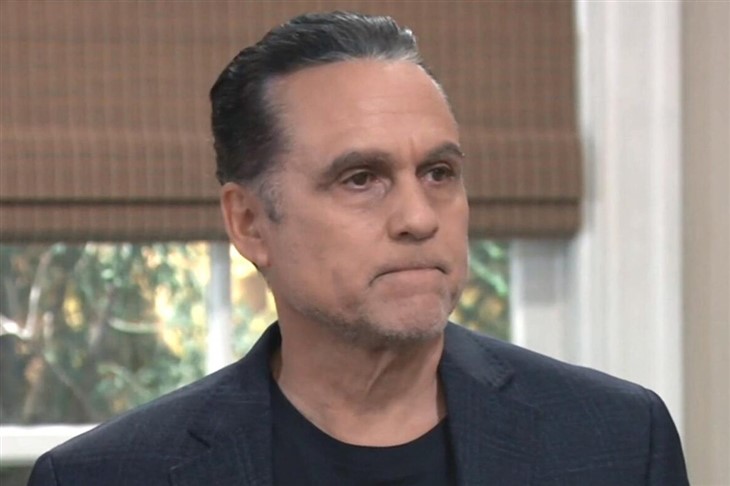 General Hospital Spoilers – Say Nina Reeves Is Committed
Ava Jerome Cassadine (Maura West) might warn her bestie that she's playing with fire by agreeing to marry Sonny when she knows what she has done and is hiding from him. Entering into a marriage built on lies can't be the best option, but Nina is committed to seeing it through and insists that any consequences she suffers will be worth being Sonny's wife.
GH Spoilers — T.J. Ashford Confides In Aunt Stella Henry
T.J. might let his auntie know that he's got a rather heavy heart right now he can't openly share with Molly Lansing Davis (Haley Pullos), but Stella is far more concerned with making sure T.J. knows what he really wants. He's allowed to feel however he feels.
General Hospital Spoilers – Hint Curtis Ashford Has A Surprise For Portia Robinson
Curtis is going to floor Portia with his news. Is he ready to call it quits — for good? Will Curtis ask Portia for a divorce — or an annulment?
GH Spoilers — Sonny Corinthos Shares His Big News
Sonny is ready to celebrate his news with the people he loves, but understandably, they may not share in his joy. How will he navigate knowing no one is happy for him?
General Hospital – Spoilers Leak Jordan Ashford And Anna Devane Dish
Jordan needs someone to talk to about that steamy kiss she shared with Curtis, and who better to understand how much she adores her ex-husband than Anna — who has played that game herself many times?
General Hospital Spoilers — May 25 — Sonny Corinthos And Carly Spencer Catch Up
Carly thinks Sonny needs a dose of the truth, but the don may not be ready to hear it. If only either of them knew just how deep the lies run with Nina.
Which storyline are you most looking forward to following on GH on Thursday, May 25th? Let us know, and keep checking back for more General Hospital news and spoilers.