General Hospital Spoilers: Thursday, October 18 – Curtis And Jordan Have A Problem – Julian Gets A Clue About Oscar – Liz Gets Answers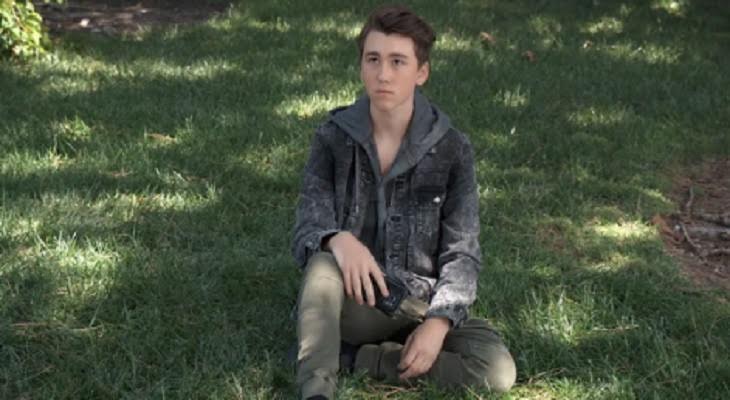 General Hospital spoilers for Thursday, October 18, tease that Curtis (Donnell Turner) and Jordan (Briana Nicole Henry) will get some unwelcome news. They'll meet up with Olivia (Lisa LoCicero) at the Metro Court, and Olivia will announce that she's got some bad news. Could there be a problem with Curtis and Jordan's wedding plans?
Meanwhile, Alexis (Nancy Lee Grahn) will begin her day with Julian (William deVry) at Charlie's Pub. The topic of Oscar (Garren Stitt) will come up, and specifically the fact that Oscar approached Alexis about "a friend" who's interested in taking control of his or her medical decisions. Julian will figure out pretty quickly that Oscar was talking about himself, and he'll want to know whether Oscar told Alexis why he's so interested in challenging his parents' authority.
Speaking of Oscar, he and Kim (Tamara Braun) will have another conversation about the clinical trial, which Oscar wants nothing to do with. Kim will make another appeal to Oscar for the treatment. "I spent two years looking for solutions, and this could be it," she'll say. But will Oscar reconsider the treatment?
Peter's put on the spot today, West Coast. But does he have the answers his unexpected guest wants? An all-new #GH starts RIGHT NOW on ABC! #GH55 pic.twitter.com/MiT0SbmBRD

— General Hospital (@GeneralHospital) October 17, 2018
Next, on the new episode of GH on Thursday, October 18, Liz (Elizabeth Herbst) and Franco (Roger Howarth) will meet with Aiden's (Jason David) teacher. Aiden has been feigning illness to avoid school, and he also avoided giving Kim a letter from his teacher, so something's up. Kim will ask the teacher whether there's a problem with Aiden. Hopefully, Aiden's teacher can clarify just what's going on with him lately.
Cameron (William Lipton) will pay Josslyn (Eden McCoy) a visit at the Corinthos Compound. Joss has a plan to get Oscar back, and it looks like it involves trying to make Oscar jealous. Joss will ask Cam to pose as her boyfriend for the time being, but Cam won't like it. He'll demand know what kind of game she's playing.
Finally, Carly (Laura Wright) and Bobbie (Jacklyn Zeman) will meet for drinks at the Metro Court. Carly will say, "I'm tempted to go over there and figure out what the hell's going on." What place is she referring to? It could be Ferncliff, since Carly's still preoccupied about the mystery patient there.
It sounds like we're in for some great drama on Thursday's episode! Stay tuned to the ABC soap and don't forget to check Celebrating the Soaps often for the latest General Hospital spoilers, updates, and news.