General Hospital Spoilers: Wednesday, October 17 – Valentin Meets Sasha – Peter Gives Drew Advice – Spencer Wants Backup From Sonny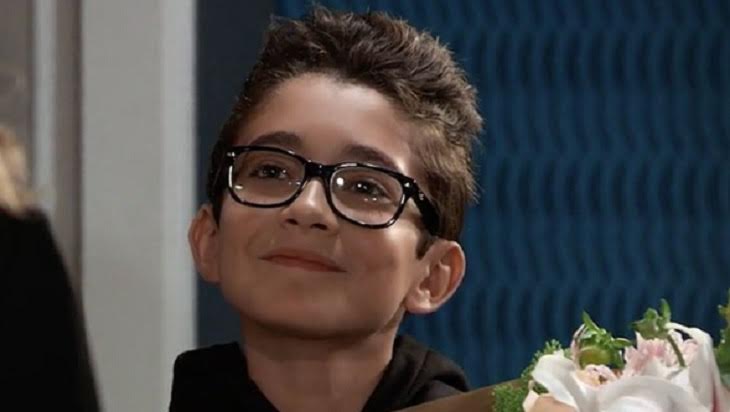 General Hospital spoilers for Wednesday, October 17, tease that Oscar (Garren Stitt) will have yet another request of Cameron (William Lipton). Cam has been helping Oscar convince Josslyn (Eden McCoy) that Oscar has moved on with another girl, but it looks like there's one more thing that Oscar wants Cam to do in that regard. What will it be?
Meanwhile, at the Metro Court, Maxie (Kirsten Storms) will offer Nina (Michelle Stafford) some words of encouragement. Nina has been concerned that she came on too strong with Sasha (Sofia Mattsson), and she's worried that Sasha will want nothing to do with her going forward. Maxie will sweetly tell Nina that it's only a matter of time until Sasha realizes the prize she won in the biological mother department.
Speaking of Sasha, it looks like Valentin (James Patrick Stuart) will make it a point to bump into Sasha and put in a good word for Nina. Valentin desperately want the mother-daughter experience to be a good one for Nina, so he'll try to talk her up to Sasha. But Sasha will ask Valentin point blank who he is and why he's talking to her.
Monica gets a welcome distraction today, West Coast. Can Jason help her unpack everything to do with Oscar's cancer diagnosis.
An emotional, new #GH STARTS NOW on ABC! @lesliecharleson #GH55 pic.twitter.com/vrG7aPBTO9

— General Hospital (@GeneralHospital) October 16, 2018
Next, on the new GH episode on Wednesday, October 17, Peter (Wes Ramsey) and Drew (Billy Miller) will have words. Drew may fill Peter in on what happened to the flash drive since Peter last had possession of it. Of course, Margaux's (Elizabeth Hendrickson) now got the flash drive and Drew needs to decide whether he wants his memories back badly enough to agree to Margaux's terms. Peter will suggest to Drew that there's no peace in looking backward.
Meanwhile, Spencer (Nicolas Bechtel) will have a chat with Sonny (Maurice Benard) at the Corinthos compound. Spencer previously told his grandmother Laura (Genie Francis) that he returned to Port Charles to see Josslyn, but he'll tell Sonny that he's returned to right a terrible wrong. Chances are, this has something to do with Ava (Maura West), who Spencer confronted at the Metro Court before popping in at Sonny's.
Finally, on Wednesday, October 17, Laura will pay Lulu (Emme Rylan) a visit and tell her that they've got some catching up to do. Since the two just recently caught up at Laura's, this new catching up session probably has something to do with Peter. Perhaps Laura's gotten word that Lulu and Peter are getting closer and she's worried about the state of Lulu's marriage to Dante (Dominic Zamprogna).
It sounds like we're in for some great scenes on Wednesday's episode! Stay tuned to the ABC soap and don't forget to check Celebrating the Soaps often for the latest General Hospital spoilers, updates, and news.