General Hospital Spoilers Tuesday, August 8: Valentin Squirms, Sasha Psychotic Break, Tracy Combative, Cyrus Determined
Check out all the drama is happening in Port Charles tomorrow!
General Hospital spoilers for Tuesday, August 8, 2023, reveals Valentin Cassadine (James Patrick Stuart) is under pressure. Gregory Chase (Gregory Harrison) and Tracy Quartermaine (Jane Elliot) are combative. Olivia Quartermaine (Lisa LoCicero) gives Eddie Maine (Wally Kurth) something to think about.
Cody Bell (Josh Kelly) needs Brook Lynn Quartermaine (Amanda Setton) on his team. Hamilton Finn (Michael Easton) and Elizabeth Baldwin (Rebecca Herbst) get closer.
Martin 'Marty' Grey (Michael E. Knight) puts Cyrus Renault (Jeff Kober) on the spot. Sasha Gilmore Corbin (Sofia Mattsson) is remorseful.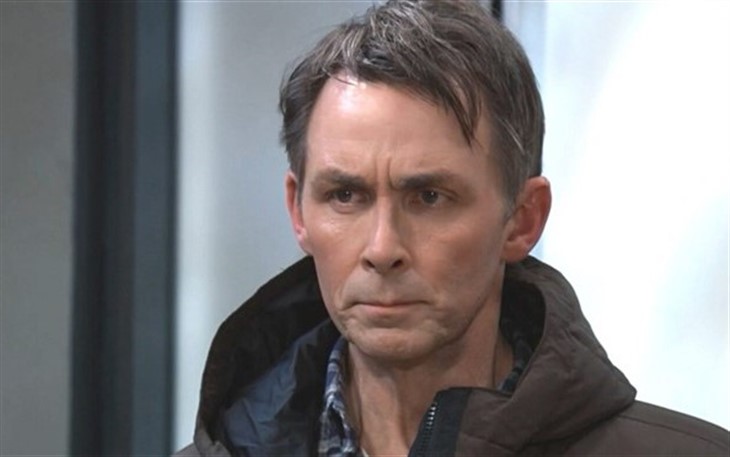 General Hospital Spoilers – Tuesday, August 8, 2023: Valentin Cassadine Is Pressured
When Anna Devane (Finola Hughes) puts Valentin on the spot and asks if he's keeping something from her, it'll be clear to him that she's already suspicious of just what that something may be.
Was Valentin's plan to put Sonny Corinthos (Maurice Benard) in Pikeman's path always about bringing him to ruin — or worse?
General Hospital Spoilers – Say Gregory Chase And Tracy Quartermaine Shift Moods
Tracy's inquisitive nature ensured she was on the horn with Alexis Davis (Nancy Lee Grahn) just moments after her impromptu lunch date with Gregory last week. This week, it's got Gregory in a very different mood, and Tracy will react to it.
GH Spoilers — Olivia Quartermaine Leaves Eddie Maine With His Thoughts
While Tracy is suggesting that Ned Quartermaine (Wally Kurth) needs to be committed, Olivia will be giving him plenty to think about. Did he really mull over his decision to steer clear of his family without thinking through every step?
General Hospital Spoilers – Hint Cody Bell Pulls Brook Lynn Quartermaine Into His Corner
Cody needs to make his way into Ferncliff, and his attempts to do so on his own have fallen short of success. When he convinces Brook Lynn to help him get to Sasha and that Gladys Corbin (Bonnie Burroughs) is behind her tailspin into a psychotic break, the tables might start to turn for everyone involved.
GH Spoilers — Hamilton Finn And Liz Webber Share An Intimate Moment
When Elizabeth asks Finn if he's having second thoughts about their decision to give things another try, he's going to make sure she knows exactly where he stands. His feet are not cold.

GH Spoilers — Cyrus Checks Marty Grey
The last time Marty checked in on his brother, Cyrus was insistent that he wanted to give away all of the money in his trust to a good cause that would serve to help the convicts from Pentonville. Will Marty proceed with caution by making sure his brother is in his right mind and knows what he's asking?
General Hospital Spoilers — August 8 — Sasha Gilmore Is Reeling
Sasha is still reeling from the effects of her breakdown and from stabbing Cody. Will she be able to reconcile what she has done and what happened to her by seeing him, or is that only going to make matters worse?
Which storyline are you most looking forward to following on GH on Tuesday, August 8th? Let us know, and keep checking back for more General Hospital news and spoilers.