General Hospital Spoilers: Tuesday, February 12 – Spencer Weighs Coming Clean – Drew Defends Franco To Jordan – Laura Confronts Franco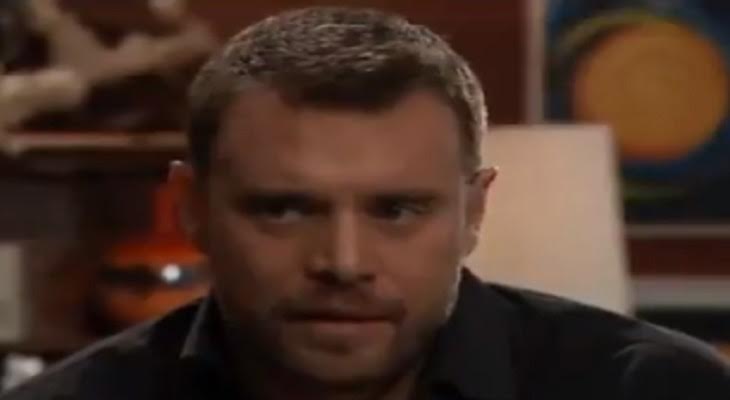 General Hospital spoilers for Tuesday, February 12, tease that Spencer Cassadine (Nicolas Bechtel) will be back and feeling guilty. He tampered with the election results back in November, buying his grandmother Laura Webber (Genie Francis) more time to campaign. He's been feeling bad about what he did ever since, and he'll chat with Sonny Corinthos (Maurice Benard) about what to do, but he might not like Sonny's advice, as Sonny well tell him to tell his grandmother the truth.
Meanwhile, Liesl Obrecht (Kathleen Gati) will bump into Sasha Gilmore (Sofia Mattsson), who's back in Port Charles for a visit. Of course, Liesl is very interested in Sasha because she knows that Sasha isn't really Nina Reeves' (Michelle Stafford) daughter. It looks like Liesl will try to cause a little trouble with Sasha, as she tells Sasha that she's looking forward to getting acquainted.
Next, on the new episode of GH on Tuesday, February 12, Nina and Valentin Cassadine (James Patrick Stuart) will bump into Maxie West (Kirsten Storms) and Peter August (Wes Ramsey) at The Metro Court. Nina will have some big news to announce to them, and to Sasha…specifically, that she and Valentin are getting married again. Maxie will try to hide her disappointment in the news.
At the police station, Drew Cain (Billy Miller) will drop by to put in a good word for Franco Baldwin (Roger Howarth). He'll be appalled that Jordan Ashford (Briana Nicole Henry) has arrested Franco and thinks he's the Port Charles serial killer. Drew hasn't always been Franco's biggest fan, but he'll insist to Jordan that "Franco couldn't bring himself to take another person's life." Jordan will take this under advisement, as she's been feeling that Franco may have been set up.
Jason's got a meeting with someone from Shiloh's past, West Coast. Can they help fill in the blanks? An all-new #GH STARTS NOW on ABC! @1SteveBurton pic.twitter.com/G1VPuFfBYV

— General Hospital (@GeneralHospital) February 11, 2019
Meanwhile, Elizabeth Webber (Rebecca Herbst) will have it out with Cameron Webber (William Lipton), who will be in trouble for having an altercation at school. The two will argue about Cam's troubles and about Franco. Elizabeth will insist angrily that "Franco didn't do it," but Cam will reply, "What if you're wrong?"
Finally, on Tuesday, February 12, Laura will pay Franco a visit as he sits in jail. Laura's not sure what to think about Franco's guilt, but she knows that her daughter Lulu Falconeri (Emme Rylan) wouldn't have just randomly identified the wrong person as her attacker, either. Laura may want to hear Franco's side of the matter.
It looks like we're in for a great episode on Tuesday! Stay tuned to the ABC soap and don't forget to check Celebrating The Soaps often for the latest General Hospital spoilers, updates, and news.
Read more news, spoilers, and gossip on our Celebrating The Soaps General Hospital home